Back to Top
Ashley Tellier '15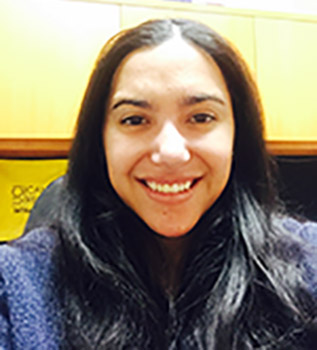 Undergraduate school and major: UCLA, Political Science with a minor in Global Studies
Hometown: Cali, Colombia
Why did you choose UCI Law?
I absolutely loved the idea of being part of a new school. I wanted to go somewhere where I could make an impact. Also, UCI Law attracts a particular kind of students that I related to. The school's culture was certainly important to me.
What is your favorite memory from law school?
UCI Law students are really big into rec sports. I was part of the softball team, Cases Loaded, as a 2L. We played during a summer league against several other teams and made it all the way to the finals. In that game, we came back from behind to win in the last inning. It was an incredible win. The team, by the way, had students from every class year.
What was your favorite class at UCI Law?
Lawyering Skills with Professor Ross. He works really hard to make his students the best they can be. I really appreciated that about him.
Where are you working now?
I am an attorney for a government agency.
Where do you see your career in five years?
I am excited to continue to expand my knowledge and experience in my areas of practice. I also hope to continue taking an active role in mentoring law students and young attorneys.
What is your favorite food?
Ever had Kitakata Ramen in Costa Mesa? Best ramen in Southern California, hands down.
If you weren't a lawyer, what other career would you choose?
Soccer coach. I love the sport, and I love helping others get better at their craft. Also, the uniform wouldn't be so bad.