Back to Top
We Are UCI Law Alumni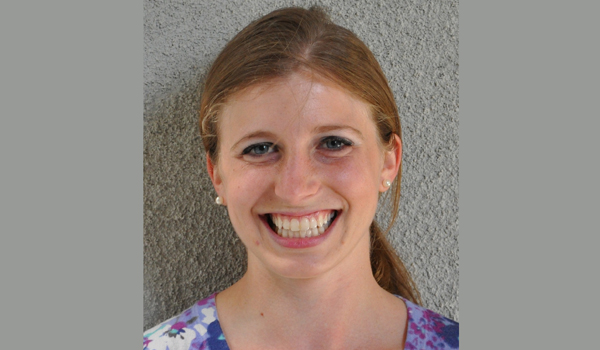 Ariela Rutbeck-Goldman (Rutkin-Becker) '16
Hometown: Great Neck, NY
Undergrad: Cornell University
Why did you choose UCI Law?
I chose UCI Law for its public interest spirit. I don't just mean a commitment to public service in terms of the jobs that many students were pursuing -- I also mean the sense that each of our individual successes were not solely our own, but instead were tied to the institution's larger success.
What is your favorite memory from law school?
Just the general sense of walking from Verano across the street to the law school, passing by so many people I genuinely cared about; getting to know professors so well, including the Law School's current Dean. 
What was your favorite class at UCI Law?
That's a toughie.  Either the Domestic Violence Clinic with Prof. Stoever or Bankruptcy with Prof. Porter. Each taught me valuable skills that I utilize in my work as a legal services attorney, providing direct support to low-income consumers.
Where are you working now?
I'm a clerk in the Eastern District of New York, and next year I will be clerking for the New York Court of Appeals.
Where do you see your career in five years?
As a clinical law professor, or involved in state/local politics.  Either way, I hope to be involved in economic and racial justice work on behalf of low-income New Yorkers.
What is your favorite food?
Anything involving chocolate.
If you weren't a lawyer, what other career would you choose?
​I was a teacher before law school, and loved that career as well.  However, if I could find a way to be paid to be a full time hiker, I think I'd do that. ​