Back to Top
We Are UCI Law Alumni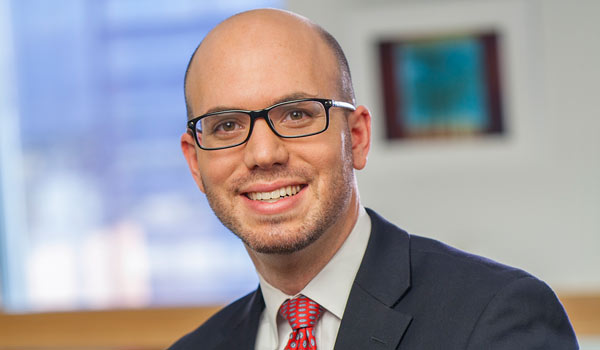 Adam Barry '13
Undergraduate school and major: Cornell University, Industrial and Labor Relations
Hometown: Upland, CA
Why did you choose UCI Law?
I chose UCI Law because it presented the opportunity to receive a top-notch legal education while building an institution from the ground up.
What is your favorite memory from law school?
Debating legal and political issues with my classmates while we should have been studying.
What was your favorite class at UCI Law?
I enjoyed too many classes to have only one favorite, but a few of my favorites were antitrust, federal courts, and the international justice clinic.
Where are you working now?
Practicing law at Munger, Tolles & Olson in Los Angeles.
Where do you see your career in five years?
Continuing to practice law among brilliant colleagues within an organization that I believe in and support.
What is your favorite food?
Anything spicy.
If you weren't a lawyer, what other career would you choose?
A mediocre medical student who wishes he had instead gone to law school.