Veterans Clinic
The Veterans Clinic connects members of the armed services in Southern California with meaningful legal services and educates the local community on veterans' issues. The clinic's goal is to create a cohesive network of experienced providers of veterans services, making UCI Law one of the premiere institutions for veterans' benefits claims and discharge upgrades.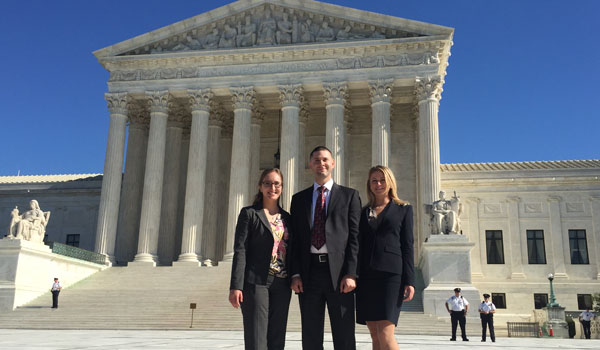 The Clinic aims to help law students attain a keen understanding of a wide variety of veterans issues, including military cultural competency, mental health concerns and service members' interactions with the Department of Veterans Affairs. Law students work directly with veterans on discharge upgrades, initial VA claims and VA Appeals. Through direct client services, law students are exposed to the many issues facing low-income and homeless veterans beyond their interactions with the military and the VA.
Students gain practical experience in administrative law by evaluating cases, drafting legal memoranda, and providing direct client services. Students may also have the opportunity to draft and file an appellate brief in the U.S. Court of Appeals for Veterans Claims.
The course is taught by experienced Judge Advocates, providing students a unique perspective on both military and veterans law. Through a license granted to Veterans Legal Institute by the Department of Veterans Affairs, UCI Law students have clearance to administer intake interviews for legal services at the VA Hospital in Long Beach, under the supervision of their clinic professors.
In class, law students facilitate discussions and potential solutions to the financial and socio-economic struggles of homeless veterans. Students are expected to think critically about policy issues surrounding a service member's discharge from the military and the changing political climate surrounding the Department of Veterans Affairs. Upon completing the course, students are expected to be familiar with the Uniform Code of Military Justice and the Department of Veterans Affairs claims process.
News & Features