Back to Top
Student Profile: Margaret (Maggie) Woodruff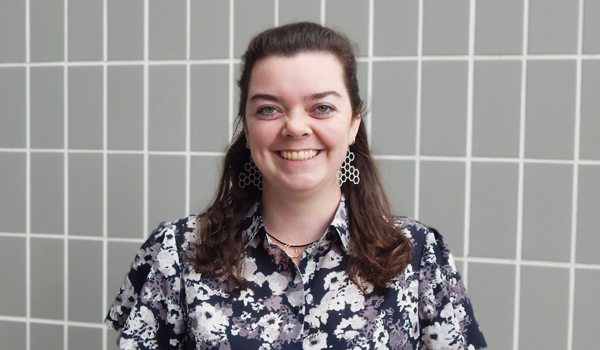 Email address: woodruff@uci.edu  
Dual/concurrent degree you are pursuing: J.D. / Ph.D. in Anthropology
Expected graduation: 2024
Research interests/agenda: Broadly speaking, I'm interested in how people share space, specifically under the inciting factors of threatened habitability (global climate change) and unknown habitability (outer space). I'm curious about how different groups of people - citizens, non-citizens, lawyers, activists, state actors, corporations - negotiate competing histories and relationships with their environments. I am relying on various literatures, from environmental and legal anthropology to science and technology studies (STS), with complimentary interests in visual studies, disability studies, and theories of knowledge.
I imagine using each degree to inform the other in theory and practice. Through engaged research with an eye towards practical policy, I hope to bring grounded interdisciplinary solutions to modern issues.
Past Education: B.A., Cultural Anthropology, Rutgers University, Magna Cum Laude 2017. Criminology minor.
Academic Experiences, Honors and Awards:
Dean's List, Fall 2013 – Spring 2017
Phi Beta Kappa Society, Inducted Spring 2016
Lloyd C. Gardner Fellowship in Leadership and Social Policy, Fall 2015 – Spring 2016
Presentations, Publications, Speaking Engagements:
Honors Senior Capstone, Spring 2017
Radical Community Building: Engaging and Retaining Student Organizers and the Emergence of an Activist Anthropologist
Lloyd C. Gardner Fellowship in Leadership and Social Policy Thesis, Spring 2016
               'Space on Fire' and Other Narratives: Violence, Protest, and the Killing of Freddie Gray
Employment/Career Highlights (positions, internships, externships, clerkships):
Graduate Teaching Assistant – University of California, Irvine, Fall 2017 – Present    
Legal Assistant - Weitz & Luxenberg P.C., NYC, Summer 2016