Back to Top
Student Profile: Justice Turner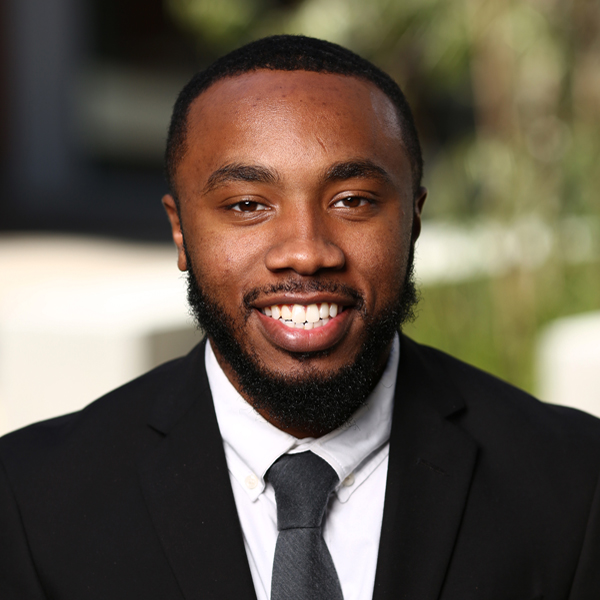 Email address: justicet@lawnet.uci.edu 
Dual/concurrent degree you are pursuing: JD/MBA
Expected graduation (for each program, if at different times): May 2020
Research interests/agenda: Civil Litigation, Sports/Entertainment-related Law, Criminal Defense
Past Education: Bachelor of Science in Sport Management from Hampton University.
Academic Experiences, Awards, Scholarships/Fellowships, Honors, Teaching Assistant positions, etc.:
Dean's List at Hampton University, Dean's Merit Scholarship at UCI Law, LexisNexis Ambassador, Certified in Legal Research, Faculty Scholarship at UCI Merage School of Business.
Employment/Career Highlights (positions, internships, externships, clerkships):
Summer 2017: Internship at the Newell Law Firm (Filed a civil suit against Katt Williams); Summer/Fall 2018: Summer Associate at Geragos and Geragos, APC (Clients included Colin Kaepernick and Chris Brown). 
What made you interested in pursuing dual degrees?
I have always wanted to earn an MBA to supplement my JD. My long-term goal is to manage my own law practice, so I see the skills that are taught at Merage as fundamental to my success in that endeavor. Team development and management is critical in the MBA program, and therefore it applies directly to my goal.
How would you describe your experience as a dual-degree student so far?
My experience as a dual-degree student has been amazing. Both programs have been incredibly welcoming and have helped me grow as an individual. As nationally top-ranked programs, the JD and MBA programs at UCI are challenging but are also great at making sure students succeed.
How has the dual-degree program helped you achieve your goals?
The dual-degree program has helped me become more educated in my practice area, more diverse in my skillset, and more open in my thought process. I was able to secure a job offer before graduation and I obtained invaluable mentors from both programs throughout the process.