Back to Top
Student Profile: Pacifico Soldati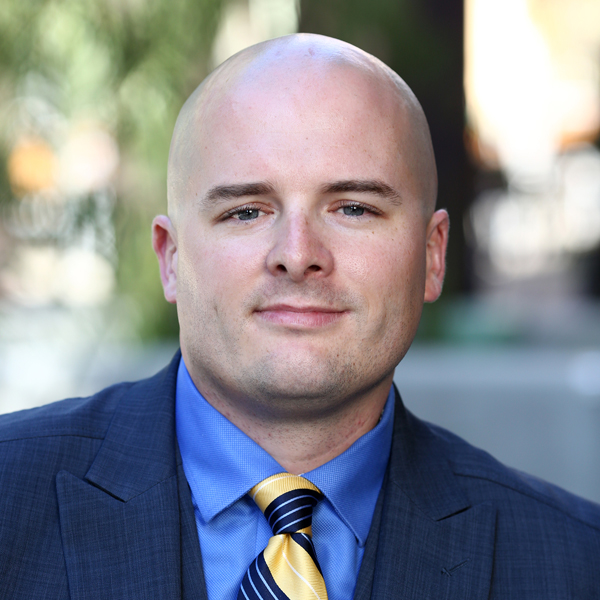 Email address: psoldati@lawnet.uci.edu 
Dual/concurrent degree you are pursuing:
J.D. (expected 2020)/M.B.A. (expected 2019)
Research interests/agenda:
I am interested in working with emerging technology sectors that help push the boundaries of where we can go and what we can do as a species. On the legal side I am interested in the automation and evolution of legal work as well as future implementations of virtual reality in the law. On the business side I am interested in helping anyone trying to make the world a better place by leveraging emerging technologies (e.g.- blockchain, AI, AR, VR, IoT, 3D printing, etc.) to improve quality of life.
Past Education:
B.A. in Film, Television, and Theatre, University of Notre Dame, Class of 2007
M.S. in International Relations, Troy University, Class of 2015
Academic Experiences, Awards, Scholarships/Fellowships, Honors, Teaching Assistant positions, etc.:
CEO Fellowship, Spring 2018
2L Representative – Student Bar Association, Fall 2017 – Spring 2018
Community Fellow, Fall 2017 – Spring 2018
Merage Faculty Fellowship, Fall 2017
Pro Bono 50 Hour Award, Spring 2017
Admissions Ambassador, Fall 2016 – Spring 2017
Co-Founder, Future Policymakers (student organization)
Presentations, Publications, Speaking Engagements:
UCI Talks Sex and Gender: Law & The Modern Family (Panelist)
"Never Leave a Fallen Comrade: Why Lifetime PTSD Care is the Solution Veterans Deserve" (article forthcoming for VLIonPoint.com, an online publication from Veterans Legal Institute)
Employment/Career Highlights (positions, internships, externships, clerkships):
Founder, Head Pastry Chef: Peaceful Soldiers, June 2017 – Present
Legal Intern: Veterans Legal Institute, May – September 2017
Culinary Operations Manager: US Army, March 2009 – August 2015
What made you interested in pursuing dual degrees?
I am a firm believer in building a diverse knowledge base and skill set, so I find interdisciplinary opportunities very attractive. As an Army veteran I wanted to put my Post 9/11 GI Bill to the best possible use in furthering my education. I knew I wanted an MBA and it just made sense to do it now rather than trying to complete it ten or twenty years down the road in a fully employed or executive program. I was also drawn to the JD/MBA program because it is one of the youngest in the country and so we can have a significant impact on the direction and perception of the program for years to come. We are not trading off centuries or decades of built up prestige; instead our alumni are building it day by day, and I find that much more exciting.
How would you describe your experience as a dual-degree student so far?
It has been a challenging yet rewarding experience to navigate the different dynamics of business school versus law school. Especially on the MBA side I have been exposed to entire disciplines I had zero knowledge of prior to starting the program. Going from the semester system to the quarter system takes some getting used to, and it can definitely feel like drinking from a fire hose at times, but it has been very rewarding to persevere through that. In my fleeting spare time I started my own home cottage bakery to help feed the homeless right before I started business school. This helped me to amplify my education by getting firsthand entrepreneurial experience while learning the theory and frameworks behind it all.
How has the dual-degree program helped you achieve your goals?
The JD/MBA program is giving me the type of wide-ranging and diverse experience that I crave, and I know it will pay dividends far into the future as it has allowed me to broaden my worldview and meet some incredible people that I look forward to working with for years to come. The faculty and staff of both schools have been incredibly supportive of my development and career, and they have given me a variety of opportunities to seek out exactly the kind of educational opportunities I think would add the most value for me.