Back to Top
Student Profile: Prachi Mistry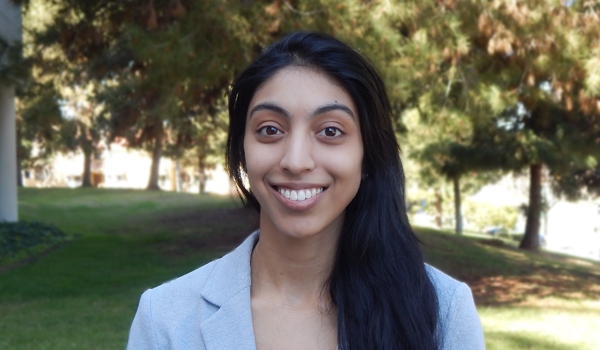 Email address: prachim@lawnet.uci.edu 
Dual/concurrent degree you are pursuing: J.D. and Cognitive Neuroscience Ph.D. 
Research interests/agenda: Learning and Decision Making
Past Education: BA in Psychology and BS in Cognitive Science, UCSC; MS in Cognitive Neuroscience, UCI
Academic Experiences, Honors and Awards:
Graduate Teaching Assistant Fall 2014 – Spring 2017
School of Social Sciences Merit Fellowship
Presentations, Publications, Speaking Engagements:
Mistry, P. & Liljeholm, M. (2015) The Role of Outcome Divergence in Goal-Directed Choice. Proceedings of the 37th Annual Meeting of the Cognitive Science Society. (pp. 1601-1606). Austin, TX: Cognitive Science Society.
Mistry, P. & Liljeholm, M. (2016) Instrumental divergence and the value of control. Scientific Reports, 6:36295, doi:10.1038/srep36295.