Back to Top
Student Profile: Ksenia Gracheva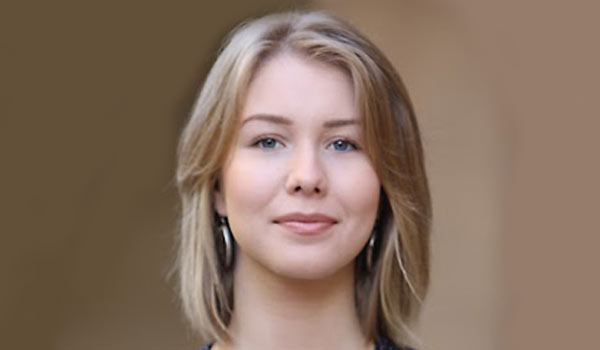 Email address: gracheva@uci.edu
Dual degree you are pursuing: J.D./Ph.D. in Sociology
Research interests/agenda: I study current developments in the international birth control market to better explain how gender affects our perceptions of contraceptive responsibility and how rapid changes in the pharmaceutical development of birth control connect to broader patterns of social change. Using a multi-disciplinary approach, I consider the connections between individual perceptions, social norms, and public policy related to birth control availability and reproductive rights.
My research investigates the complex interplay between innovations in the pharmaceutical industry and evolving perceptions of gendered responsibility, building an empirical foundation for a new approach to policy analysis and encouraging advocacy for reproductive health policies that reflect public interest. My current project analyzes the links between level of egalitarianism in relationships, cultural and political context, and perceptions of contraceptive responsibility and male birth control. My goal is to combine research and legal training to not only inform the discipline, but to speak to practical policy challenges and individual lives.
Past Education: B.A., Sociology, cum laude, City University of New York, Brooklyn College, 2012. Graduated with Dean's List honors recognition.
Academic Experiences:
Teaching Assistant, 2014–present
Graduate, Leading Edge Advancement with Distinction (LEAD) Fellowship, 2014
Graduate, Dean's Recruitment Fellowship, UC Irvine, 2014
Charles Lawrence Memorial Award 2013
Winner of Brooklyn College Undergraduate Research Competition, 2012
Founder and Supervisor of Sociology and Writing Tutoring Program, A+ Tutoring, 2009–2012
Peer Mentoring Coordinator and Mentor, Brooklyn College, 2009–2010
Women for Women Chapter Co-founder and VP, Brooklyn College, 2008–2009
Presentations:
Population Association of America Annual Conference 2015
Eastern Sociological Society Annual Conference 2013
Eastern Sociological Society Annual Conference 2012