Back to Top
Student Profile: Kevin Barnes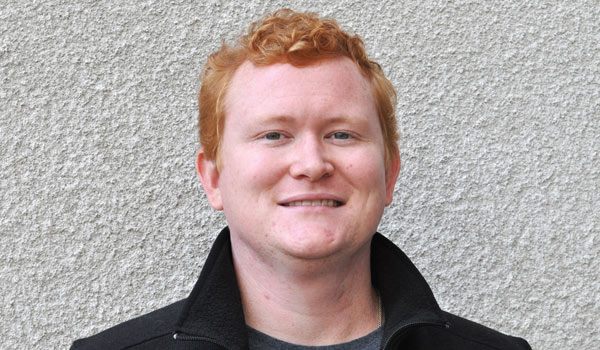 Email address: kcbarnes@uci.edu
Dual degree you are pursuing: J.D./Ph.D. in Criminology, Law, & Society
Expected graduation: May 2018, J.D.; May 2021, Ph.D.
Research interests/agenda: My research interests include: the criminalization of poverty though anti-homelessness laws; drug policy and the influence of business interests in marijuana legalization
Past Education:
University of Pennsylvania - M.S. Criminology, 2014
Columbia College - B.A. in Criminal Justice Administration, Magna Cum Laude, 2011, Legal Studies minor
Academic Experiences:
Teaching Assistant for "Theories of Punishment," "Law & Inequality," "Organized Crime," and "Alternative Dispute Resolution"; Legal Research Fellow for Lawyering Skills; Deans Award – Ethics for Prosecutors and Public Defenders, International Legal Analysis, and Fact Investigation; Faculty Award – Criminal Procedure, and Criminal Justice Clinic; Pro Bono – 1L Achievement (20+ Hours)
Presentations, Publications:
Presented paper on Proposition 64 at the Western Society of Criminology Annual Conference; Poster session for paper on the impact of business interests on marijuana laws at the American Society of Criminal Annual Conference
Employment Highlights:
North Court Public Defender's Internship; LASOC Civic Center Homeless Outreach Project, Summer Volunteer; Criminal Justice Clinic and Advanced Criminal Justice Clinic; Research Assistant to Dean Irwin Chemerinsky; Summer Extern at the Orange County Public Defender's Office; Summer Law Clerk at the Public Law Center
What made you interested in pursuing dual degrees? I was interested in learning how to practice law, but also gain a deeper sense of how the criminal justice system operates in society.
How would you describe your experience as a dual-degree student so far? My experience with the dual-degree program has been very intellectually stimulating. I have the opportunity to research the criminal justice system from the outside and also serve clients working from inside the system. I believe this experience will make me a much more well-rounded lawyer and academic than I would have been by just doing one degree.
How has the dual-degree program helped you achieve your goals? Career-wise, the dual-degree program has given me the experience and knowledge I need to pursue a career in both academic and in the practice of law. In terms of personal fulfillment, I have really enjoyed learning about the law and justice system from multiple angles and disciplines.