Back to Top
Alumni Profile: Jason Civalleri '18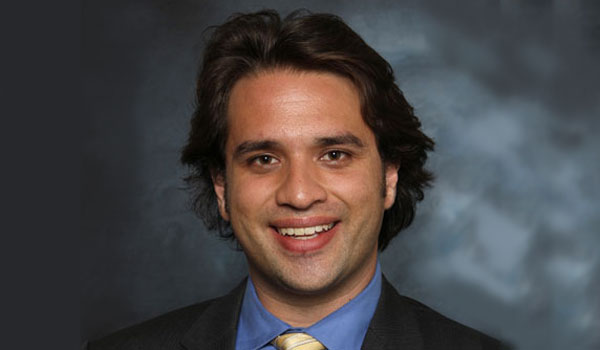 Email address: jason@spl.yt 
Dual degree you pursued: J.D.'/M.B.A. 
Research interests/agenda: I am a thought leader on the intersection of blockchain, cryptocurrencies, law, and smart contracts (venture capital raising, business development, corporate/transactional, securities, banking, data privacy/cyber-security, intellectual property, cyber-crimes).
Past Education: San Francisco State University B.A. in Philosophy, cum Laude, 2012.
Academic Experiences, Awards and Honors:
Dean's Award—Torts, Spring 2015
Trailblazer Award, Spring 2015
Merage Certificate in Entrepreneurship, June 2017
Teacher's Assistant: Financial and Managerial Accounting
Research Assistant: Restatement of Copyrights under Professor Anthony Reese
Pro Bono Achievement Award 2014-2015
Presentations/Speaking Engagements:
North American Crypto Currency Conference, New York City, New York: Blockchain Legislation and Regulation in 2018. Feb. 2018
North American Crypto Currency Conference, Las Vegas, Nevada: Overview of Blockchain Law. Dec. 2017
Publications
EthNews: 13 articles covering blockchain/Ethereum law and ecosystem. Author Profile at https://www.ethnews.com/author/jason-civalleri
HackerNoon: 2 articles covering the Delaware Blockchain Initiative and American Bar Association's Survey of Blockchain Law
Employment Highlights:
Chief Compliance Officer: MyCrypto, leading Ethereum Wallet
Founder, Board of Directors: The spl.yt Foundation. Secured ~$500k VC Investment. www.spl.yt
CEO/Founder: The Teal Aura Company. Secured Undisclosed Equity Financing
CEO/Founder: Adason Financial. Built consistently profitable crypto-currency algorithmic trading bot from raw materials.
Berns Weiss LLP: Legal Writer/Researcher
What made you interested in pursuing dual degrees?
I've always thought there is a natural divide between business and legal, so I pursued this dual-degree so I could help to bridge the gap between the two areas. This has been particularly helpful in establishing myself in an emerging technological industry that is heavily populated by programmers, but still lacks competent professionals trained in business, management, and law.
How would you describe your experience in the dual-degree program?
I have enjoyed it. In what little free time I've had, I also learned JavaScript, C++, and Solidity to build smart contracts. Having these three fields of expertise gives me perspective to apply what I am learning in the other schools of thought, which I believe allows me to more fully grasp each individually.
How has the dual-degree program helped you achieve your goals?
I have been able to leverage my dual-degrees to rapidly advance my career so that I hold executive positions at some of the largest and most visible firms in the emerging blockchain industry. I also regularly publish legal and business analysis as it applies to the blockchain space, which in turn helps me to further promote my brand as well as establish my schools' presence in this industry/practice area.