Back to Top
Student Profile: Bryant Jackson-Green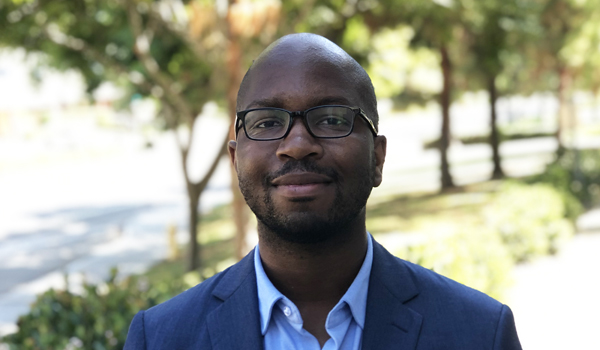 Email address: bryantjj@uci.edu 
Dual/concurrent degree you are pursuing: J.D./Ph.D. in Social Ecology 
Expected graduation (for each program, if at different times): Expected May 2023, J.D.; Expected May 2025, Ph.D.
Research interests/agenda: Law & Society, organizations, criminology & criminal justice, social policy, sociology of risk
Past Education:
Northwestern University – MA Public Policy and Public Administration, 2019
University of Chicago – BA Political Science, 2013
Academic Experiences, Awards, and Honors:
Eugene Cotes-Robles Fellowship, UC Irvine Graduate Division
Humane Studies Fellowship, Institute for Humane Studies
Presentations, Publications, Speaking Engagements:
"Organizational Factors in US Clemency Outcomes," for Competitive Edge Research Symposium, August 15, 2019.
"Criminal Justice Coordinating Councils: The Role of Researchers and Data in Criminal Justice Planning" for Illinois Sociological Association, November 9, 2018.
"Creating and Implementing Strategic Plans," with John Maki for Data, Planning, Impact: a Joint Adult Redeploy Illinois/Criminal Justice Coordinating Council Summit, May 8, 2018.
Moderator, "Law Enforcement Tactics and Police Accountability" for Federalist Society Midwest Regional Conference, February 17, 2018. 
Employment/Career Highlights (positions, internships, externships, clerkships):
Strategic Policy Advisor, Illinois Criminal Justice Information Authority; Project Coordinator, Office of the Chief Judge, Cook County Circuit Court; Criminal Justice Policy Analyst, Illinois Policy Institute
What made you interested in pursuing dual degrees?
My research interests are very interdisciplinary, so I knew I would be most likely to achieve my educational goals through a joint program. The JD/PhD program allows me to satisfy my academic interest in law while receiving training in research methods, sociolegal theory, and policy design. An advantage of combining the study of Social Ecology and law is that both fields are not only complementary but mutually enriching – providing greater opportunities to make connections between law and social policy than if I only pursed one degree.