Back to Top
Student Profile: Daniel Joshua Ganz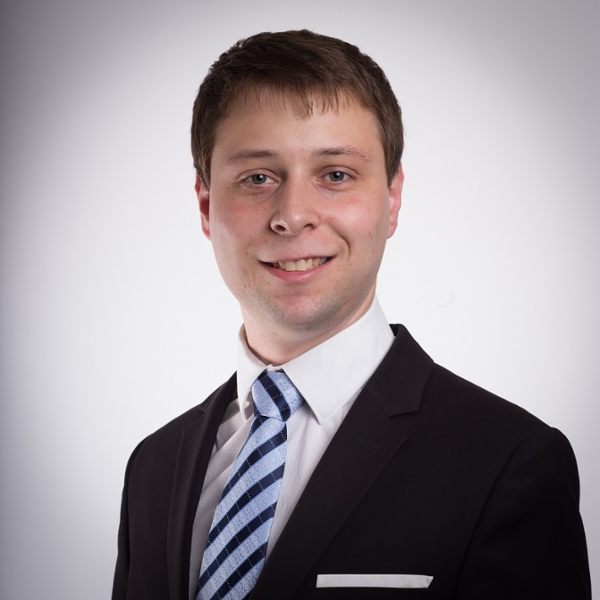 Email address: dganz@uci.edu
Dual degree you are pursuing: J.D., Ph.D. in Economics
Expected graduation: Spring 2021, J.D.; Spring 2022, Ph.D.
Research interests/agenda: Law and Economics, Behavioral Economics, Law and Society, Policy Analysis, Combined quantitative and qualitative methods
Past Education: UC Berkeley, B.A. in Economics and Legal Studies with departmental honors in Economics and highest departmental honors in Legal Studies, August 2009–May 2012.
Academic Experiences, Awards and Honors:
Pro Bono 2016-17 50 Hour Award
Fall 2016 Constitutional Law Faculty Award
Fall 2016 Statutory Analysis Dean's Award
Fall 2017 Consumer Law Faculty Award
Fall 2017 Evidence Dean's Award
Fall 2017 Domestic Violence Clinic Dean's Award
Teaching Assistant for the UC Irvine Department of Economics from October 2015 to June 2016
Presentations, Publications, Speaking Engagements:
"The Effect of Non-Recourse on State Output and Disposable Income" (2012), Economics Honors Thesis, supervised by Professor Justin McCrary (unpublished but available from author)
"The American Felony Murder Rule: Purpose and Effect" (2012), Legal Studies Honors Thesis, supervised by Professor Richard Perry (unpublished but available from the UC Berkeley Legal Studies Program: http://legalstudies.berkeley.edu/past-legal-studies-honors-highest-honors-theses/)
Employment/Career Highlights (positions, internships, externships, clerkships):
Staff Editor/Lead Article Editor, UC Irvine Law Review
Student Leader, Saturday Academy of Law pro bono program
Judicial Extern to Associate Justice William W. Bedsworth at the California Fourth District Court of Appeal, Division Three from June 2017 to August 2017
Teaching Assistant for the UC Irvine Department of Economics from October 2015 to June 2016 (see above)
Senior Business Analyst for Poplicus, Inc. from October 2012 to August 2015
What made you interested in pursuing dual degrees? There's a lot that different fields can learn from each other, and I believe that the quantitative and empirical methods used in economics can be used in the study of law to provide insights that wouldn't otherwise be available. Likewise, many of the qualitative and analytical approaches of the law and be used to evaluate and improve economic theory and methods. I became interested in pursuing a JD as well as a PhD in Economics because I wanted to combine the methods and insights from both of these fields to conduct interesting research about economics and the law.
How would you describe your experience as a dual-degree student so far? The dual-degree program has been very supportive of my academic objectives and has provided numerous opportunities to learn about cutting-edge research that will be very useful for my own research objectives. At the same time, the program has given me substantial freedom to study the specific issues that interest me, which has been very useful in helping me develop concrete and interesting research objectives.
How has the dual-degree program helped you achieve your goals? The dual-degree program has been a great opportunity to analyze the law from a more quantitative lens and to analyze economic theory from a socio-legal lens. This has helped me take a critical and highly analytical eye towards both fields, and has helped me develop new, interesting research ideas. Additionally, the program has exposed me to extremely interesting research by others in various fields, which has broadened my research interests even further.