Back to Top
Student Profile: Sayid Bnefsi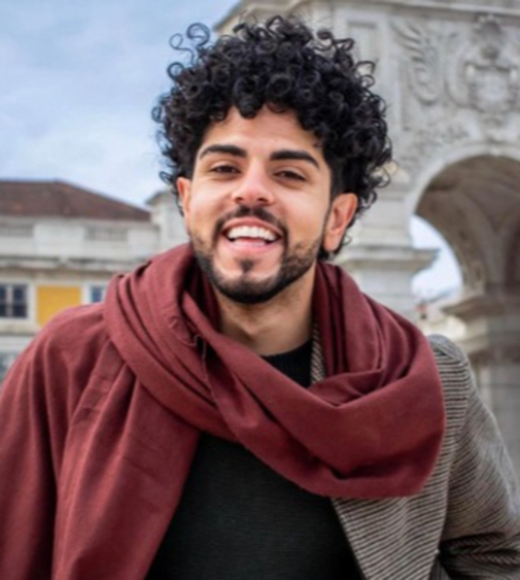 Email address: sbnefsi@uci.edu 
Dual degree you are pursuing: J.D., Ph.D in Philosophy
Expected graduation: 2024
Research interests/agenda: In philosophy, I have three research agendas. The first agenda is all about risk, for example, the nature and concept of risk, the ethics of risk and risking, and the reasons that we find risk valuable. The second agenda is about substantive and explanatory connections between theories in different philosophical domains, for example, substantive and explanatory connections between ethical and epistemological theories, and between action theory and theory of mind. The third agenda explores various topics in the philosophy of time, especially the connection between time, personal identity, value or rationality, and agency.
Past Education: 
B.A., Philosophy, Berea College, KY
M.A., Philosophy, Northern Illinois University, IL
Academic Experiences, Awards and Honors:
Gilman International Scholarship, U.S. Department of State
Humane Studies Fellowship, Institute for Humane Studies
Kavka Foundation Award, UCI Philosophy
Presentations, Publications, Speaking Engagements:
2019. Chapter in Edited Volume. 'B-Theory and Time Biases' in Logic and Philosophy of Time: Further Themes from Prior, 41-52.
2020. Discussion Note. 'The Argument from Sideways Music' in Thought: A Journal of Philosophy. 
2020. Discussion Note. 'Great Risks from Small Benefits Grow: Against the Repetition Argument' in Philosophia. Forthcoming.
What made you interested in pursuing dual degrees? I participated in Professor Shauhin Talesh's seminar on interdisciplinarity and the law, and I found that the sociolegal topics being covered were not only highly engaging, but they also contained natural extensions of philosophical reasoning. I decided to pursue dual degrees because I know that my experience as a humanities scholar, and my skills as a thinker and researcher, will only be further enriched by my experience as a law student. Likewise, my experience as a law student will be constructively shaped by my background knowledge as a Ph.D candidate in philosophy. Overall, I expect that the degrees will offer me greater academic and professional opportunities and freedom when brought together.