Back to Top
A message from Bryant Garth, Interim Dean and Distinguished Professor of Law Emeritus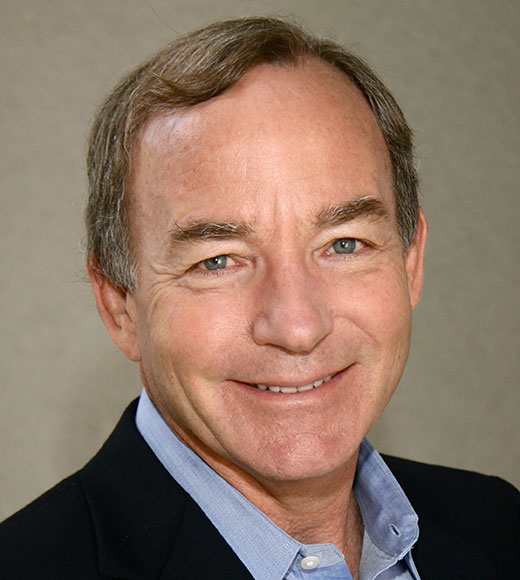 Welcome to the University of California, Irvine School of Law, where we pride ourselves on an innovative and comprehensive curriculum, a commitment to public service, a culture of excellence, and a vibrant community of extraordinary students, world-renowned faculty, engaged alumni, and dynamic administrators.
We're proud of our holistic approach to legal education, which produces students who are confident, creative, and ready for the practice of law in a wide variety of settings. The National Jurist gave us an A+ grade of Best Law Schools for Practical Training. Our robust clinical program, featuring more than a dozen clinics, is ranked No. 6 in the latest edition of the U.S. News & World Report ranking of Best Law Schools. We are the only ABA-accredited law school in the nation that both requires and offers an in-house clinical opportunity to every student, which helps prepare them for employment at law firms, public interest and government agencies, major corporations, and federal and state judicial clerkships.
We strongly encourage our students to engage in pro bono work. Since opening our doors in 2009, more than 90 percent of our students have contributed more than 125,000 hours of pro bono work, and we rank No. 3 in the country among all law schools in community service hours per student.
Our faculty have been lauded for their scholarly impact, ranking No. 14 in the nation in a recent study. They are integral to the thriving intellectual community at UCI Law and are accessible and committed to students' growth and success. Our 5.8:1 student to faculty ratio is among the lowest in the nation.
We want our students to flourish and to enjoy their experience in law school. Thanks to our students' strong relationships with their peers; a welcoming and supportive faculty, administrative team, legal community and alumni base; and an unparalleled location in the heart of Orange County (ten minutes to the beach!), our students have ample opportunities to thrive.
I'm deeply honored to serve as dean and to work alongside such wonderful students and colleagues. I encourage you to peruse our website and to pay us a visit to further understand what makes UCI Law an exciting, special, and preeminent law school. We hope to see you soon!
Warmly,

Bryant Garth
Interim Dean and Distinguished Professor of Law Emeritus 
University of California, Irvine School of Law
Dean's Office Contact Information
Email: deans-office@law.uci.edu
Phone: (949) 824-0066
Mailing Address: 401 E. Peltason Drive, Suite 1000, Irvine, CA 92697-8000