Symposia
CLEaR has hosted symposia bringing scholars, legal practitioners and policy makers together to discuss the interplay of race and class, and critical race theory. The center will host its third symposium during the Spring 2014 semester.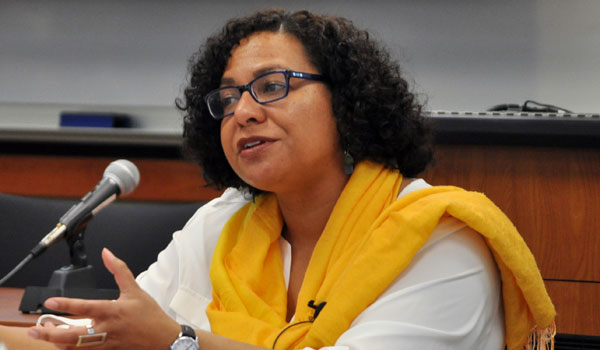 Recent
The Interplay of Race, Gender, Class, Crime and Justice
April 26, 2014, 9:00 a.m.
University of California, Irvine School of Law, EDU 1111
National scholars from various disciplines will convene to participate in conversations organized around the following panel topics:
Unequal Burdens of the Collateral Consequences of Incarceration (a panel proposed and moderated by UCI Law students)
Critical Analyses of Crime, Punishment, and Intersectional Identities
Interdisciplinary Explorations of Identity, Crime, and Punishment
Papers from this symposium will be published in an upcoming issue of the UC Irvine Law Review. Event details and online RSVP >
Past Symposia
Critical Race Theory and Empirical Methods
April 20, 2012

CLEaR co-sponsored this event as the first public symposium of a group of law, humanities and social science scholars looking at empirical studies of race and identity, and critical work looking at similar subject matters. Panels featured legal and social science perspectives on various issues at the intersection of the empirical and doctrinal/critical study of race.

Papers from this symposium are published in 3 UC Irvine Law Review 467 (2013).

Searching for Equality: A Conference on Law, Race, and Socio-Economic Class
March 18-19, 2011

This two-day conference engaged academics, legal practitioners and policy makers in dialogue about the effects of alarming statistical disparities on access to opportunity in the United States. Participants examined the interplay between race and class in a variety of different substantive areas.

The April 2012 UC Irvine Law Review featured the article "Revisiting the Work We Know So Little About: Race, Wealth, Privilege, and Social Justice," written by Stephanie M. Wildman, Margalynne Armstrong, and Beverly Moran, about the issues discussed at the symposium.