Community & Economic Development
Community & Economic Development Clinic
The Community and Economic Development Clinic focuses on issues impacting low- and moderate-income populations, emphasizing non-adversarial, transactional approaches to advocacy. Because the Clinic's primary concern is to solve clients' problems by the most effective means available, the Clinic also represents clients in litigation matters.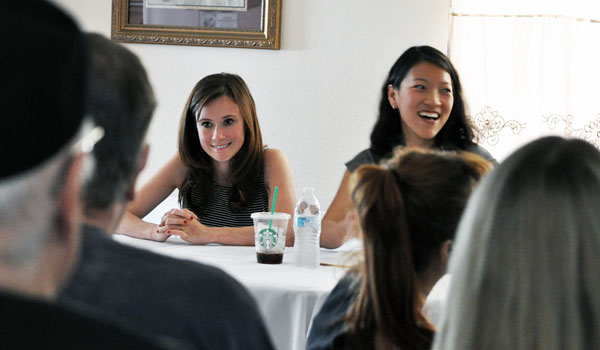 Client work focuses on housing and homelessness, community, small-business and non-profit development, and policy initiatives designed to improve client communities. Many clients reside in mobile-home parks, and much of the work revolves around the myriad problems that park residents face.
In class, students learn to frame client work within the broader themes that animate the Clinic's work. Students examine the government programs and regulatory infrastructure that provide the foundation for traditional community economic development work, as well as the benefits and limitations of using private-sector investment to further development objectives. Students also consider the impact of some of the intersecting issues, such as how access to banking services (or the lack thereof) may affect community and economic development. Because most clients are groups or organizations, students look at issues of organizational development and organizational behavior. They examine the varied roles lawyers play in these processes and the ethical implications of their work with clients, partners and the greater community.
---
"Our clients were mostly homeless clients seeking general relief from the social services agency, and they were wrongfully denied general relief which they desperately needed. We represented them before the social services agency to get them the money that they deserved. The little amount of work that I did gave them a voice, and they were so happy just to have someone voice their concerns."
Theodore Nguyen '14, Office of the General Counsel, Apex Energetics, Inc., Irvine, CA
---
Seeking What's Good for Neighborhoods
The Clinic has served as counsel for:
Indigent individuals in Orange County wrongfully denied general relief from social services
Farmworkers living in a substandard park in the Coachella Valley
Low-income residents fighting a large rent increase in San Bernardino
Residents seeking to purchase and operate a park in San Juan Capistrano
Trailer owners forced to vacate a park in Glendora
Residents in Chino seeking to preserve the affordability of their park and prevent it from being subdivided
Through this work, the Clinic has become one of the primary resources in Southern California for pro bono legal services to mobile-home park residents. Students and faculty travel to these sites to meet with clients, to testify at public hearings and to appear in court.
Learn more about the Community and Economic Development Clinic (PDF) >
In the News