Fall 2017 Distinguished Critical Race Theory Lecture: James Forman Jr.
Locking Up Our Own: Crime and Punishment in Black America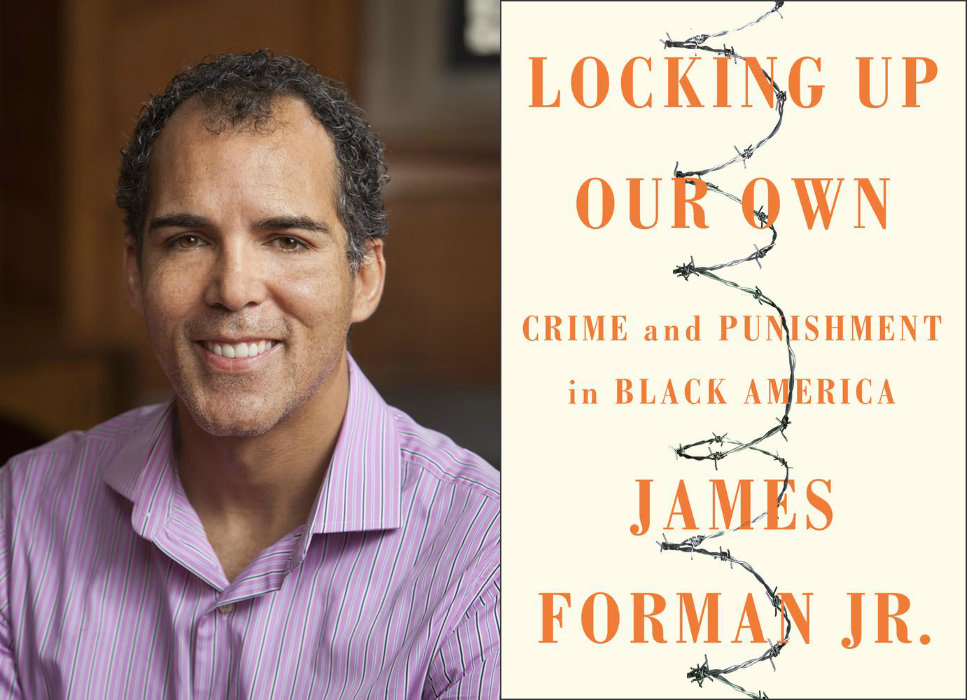 Professor James Forman Jr. (Yale Law School) will discuss his book Locking up Our Own: Crime and Punishment in Black America (Farrar, Straus, and Giroux, 2017), examining the aggressive policies adopted by African American government and law enforcement officials through the last half-century's "war on crime," and their lasting effects on black communities.
September 27, 2017
UC Irvine School of Law, Room Edu 1111
5:30 p.m – 7:00 p.m.
Book signing and reception will follow
Register here >
Locking Up Our Own
In recent years, America's criminal justice system has become the subject of an increasingly urgent debate. Critics have assailed the rise of mass incarceration, emphasizing its disproportionate impact on people of color. As James Forman, Jr., points out, however, the war on crime that began in the 1970s was supported by many African American leaders in the nation's urban centers. In Locking Up Our Own, he seeks to understand why.
Forman notes that the first substantial cohort of black mayors, judges, and police chiefs took office amid a surge in crime and drug addiction. Fearing that the gains of the civil rights movement were being undermined by lawlessness, many prominent black officials, including Washington, D.C., mayor Marion Barry and federal prosecutor Eric Holder, embraced tough-on-crime measures, including longer sentences and aggressive police tactics. In the face of skyrocketing murder rates and the proliferation of open-air drug markets, they believed they had no choice. But the policies they adopted would have devastating consequences for residents of poor black neighborhoods.
A former D.C. public defender, Forman tells riveting stories of politicians and community activists, police officers, defendants, and crime victims. He writes with compassion for individuals trapped in terrible dilemmas—from the men and women he represented in court to officials struggling to respond to a public safety emergency. Locking Up Our Own enriches our understanding of why our society became so punitive and offers important lessons to anyone concerned about the future of race and the criminal justice system in this country.
James Forman Jr.
James Forman Jr. is one of the nation's leading authorities on race, education, and the criminal justice system, and a tireless advocate for young people whom others have written off.
Professor Forman attended Yale Law School, and after he graduated, worked as a law clerk for Judge William Norris of the 9th Circuit Court of Appeals and Justice Sandra Day O'Connor of the U.S. Supreme Court. After clerking, he took a job at the Public Defender Service in Washington, D.C., where for six years he represented juveniles and adults in felony and misdemeanor cases.
Professor Forman loved being a public defender, but he quickly became frustrated with the lack of education and job training opportunities for his clients. So, in 1997, along with David Domenici, he started the Maya Angelou Public Charter School, an alternative school for dropouts and youth who had previously been arrested. The Maya Angelou school has been open for almost twenty years, and in that time has helped hundreds of vulnerable young people find a second chance, begin to believe in themselves, graduate, get jobs, and attend college.
At Yale Law School, where has taught since 2011, Professor Forman teaches Constitutional Law and a course called Race, Class, and Punishment. Last year he took his teaching behind prison walls, offering a seminar called Inside-Out Prison Exchange: Issues in Criminal Justice, which brought together, in the same classroom, 10 Yale Law students and 10 men incarcerated in a CT prison.