Christopher A. Whytock
Professor of Law
Joint appointment in Law and Political Science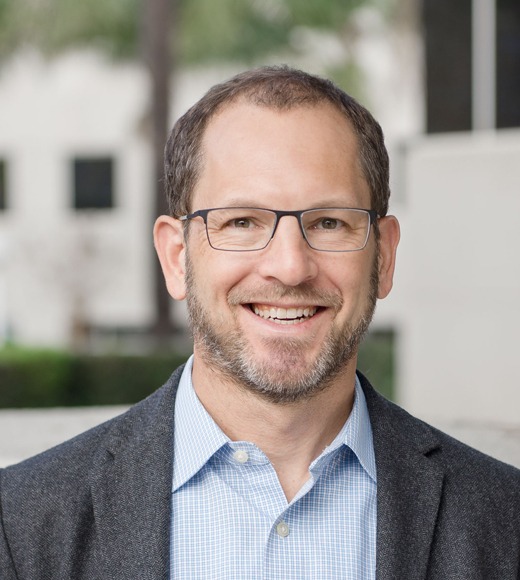 Expertise:
Transnational litigation, international law, conflict of laws, empirical legal studies
Background:
Christopher Whytock is Professor of Law  and Political Science at the University of California, Irvine, and a faculty affiliate and member of the advisory board of the UCI Center in Law, Society and Culture.
In 2013, the American Law Institute appointed Professor Whytock to serve as an adviser on the new Restatement (Fourth) of the Foreign Relations Law of the United States, and in 2014 the ALI appointed him to serve as an associate reporter for the new Restatement (Third) of Conflict of Laws.
Professor Whytock's research focuses on transnational litigation, conflict of laws, international law, and the role of domestic law and domestic courts in global governance. His scholarship has appeared in law journals including Columbia Law Review, Cornell Law Review, New York University Law Review and University of Pennsylvania Law Review, and peer-reviewed social science journals including International Security. He is a co-author of the casebook Transnational Law and Practice (with Donald E. Childress III and Michael D. Ramsey) and the book Understanding Conflict of Laws (Fourth Edition) (with William M. Richman & William L. Reynolds).
Professor Whytock has taught courses on international law, civil procedure, conflict of laws, foreign relations law, international relations theory, and business associations.
Professor Whytock previously taught at the University of Utah College of Law and practiced law as an associate at O'Melveny & Myers LLP and Paul, Hastings, Janofsky & Walker LLP. He received his Ph.D. in political science from Duke University; his J.D. and M.S. in Foreign Service from Georgetown University, where he was a Ford Foundation Fellow in Public International Law; and his B.A. in political science from UCLA.
Current Courses:
Prior Courses:
Procedural Analysis, Business Associations, Civil Procedure, Foreign Relations Law, International Law, International Legal Analysis, International Relations Theory, Conflict of Laws
July 2016
Presenter, "Transnational Law and the Global Legal System," Conference on Jessup's Bold Proposal: Engagements with 'Transnational Law' after Sixty Years, King's College London School of Law
April 2016
Presenter, "State Remedies for Human Rights," Colloquium on International and Comparative Law and Politics, UC Berkeley School of Law
February 2016
Presenter, "Harmonization of EU Procedural Law: Is the US a Positive or Negative Model?" Conference on Common Rules and Best Practices in European Civil Procedure, Rotterdam, Netherlands
February 2016
Discussant, Southern California International Law Scholars Workshop, UC Irvine School of Law
November 2015
Presenter, "Judging in Global Context, Domestic Courts, International Relations, and Foreign Sovereign Immunity," University of Iowa College of Law Faculty Workshop
September 2015
Presenter, "Judging in Global Context: Domestic Courts, International Relations, and Foreign Sovereign Immunity," Annual Meeting of the American Political Science Association, San Francisco, CA
May 2015
Presenter, "Conflict of Laws, Private International Law, and Transnational Legal Order," Roundtable Session on Transnational Legal Orders at Annual Meeting of the Law & Society Association, Seattle, WA
May 2015
Presenter, "Conflict of Laws, Private International Law, and Transnational Legal Order," Symposium on Transnational Legal Orders for Private Law and Business Regulation, UC Irvine School of Law
March 2015
Discussant, SoCLASS III: Regualtion, Law and Social Science, University of Southern California School of Law, Los Angeles, CA
November 2014
Presenter, "From International Law and International Relations to Law and World Politics," UCLA International Law/International Relations Workshop, Los Angeles, CA
April 2014
Presenter, "Foreign Sovereign Immunity and Comparative Institutional Competence," Faculty Workshop Series, Florida International University College of Law, Miami, FL
March 2014
Presenter, "Foreign Sovereign Immunity and Comparative Institutional Competence," International Law Colloquium Series, University of Georgia School of Law, Athens, GA
February 2014
Presenter, "Faith and Skepticism in Private International Law: Trust, Governance, Politics," Bay Area Civil Procedure Forum, San Francisco, CA
June 2013
Presenter, "Governance Values and Rights Values in EU and U.S. Foreign Judgment Enforcement Law," European Research Council Conference on the Transformation of Enforcement: European Economic Law in Global Perspective, European University Institute, Florence, Italy
April 2013
Presenter, "A Natural Experiment in Comparative Institutional Competence: The State Department, the Courts, and Foreign Sovereign Immunity," annual meeting of the International Studies Association, San Francisco, CA
February 2013
Panelist, Stanford Journal of Complex Litigation "Lessons from Chevron" Symposium
March 2012
Panelist, "Chevron-Ecuador: The Jarndyce v. Jarndyce of the 21st Century," American Society of International Law Annual Meeting, Washington, D.C.
March 2012
Organizer, Human Rights Litigation Symposium, UC Irvine School of Law