Alejandro Camacho
Professor of Law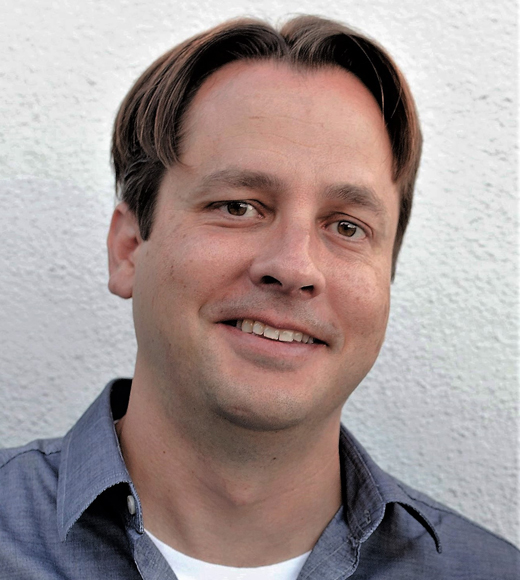 Expertise:
Environmental law, natural resource law, land use regulation, regulatory design and government organization
Background:
Professor Camacho's expertise is in environmental law, land use regulation, and government organization, with a particular focus on adaptive management, collaborative governance, and climate change.  His scholarship in environmental law explores how both the design and goals of the law and legal institutions must and can be reshaped to more effectively account for the dynamic character of natural systems.  Professor Camacho interdisciplinary research involves collaborations with experts in ecology, land use planning, political science, computer science, genetics, philosophy, and sociology.  He is a co-investigator on National Science Foundation-funded research working with The Nature Conservancy to develop and study a collaborative cyber-infrastructure for facilitating information sharing on and managing the ecological effects of climate change.
Professor Camacho also serves as the inaugural Director of the UCI Law Center for Land, Environment, and Natural Resources, which seeks to promote public engagement and discussion through conferences, lectures, and stakeholder facilitation on a variety of regional and national environmental issues. He is a Scholar at the Center for Progressive Reform, a nonprofit think tank devoted to issues of environmental protection and safety; Affiliated Faculty with the Newkirk Center for Science and Society; and holds a courtesy appointment in Political Science at UCI's School of Social Sciences. He is the former chair of the Association of American Law Schools' Section on Natural Resources. Before joining UC Irvine, Professor Camacho was an Associate Professor at the Notre Dame Law School, a research fellow at the Georgetown University Law Center, and practiced environmental and land use law.
Prior Courses
Environmental Law, Environmental Law & Policy, Property, Regulatory Design & Innovation, Environmental Ethics and the Professional Role
"Going the Way of the Dodo: De-Extinction, Dualisms, and Reframing Conservation," 92 WASH. U. L. REV. (forthcoming 2015)
Columbia University Press: "Maintaining Resilience in the Face of Climate Change," in Social-Ecological Resilience and Law (with T. Douglas Beard)
Harvard Journal on Legislation: "Functional Government in 3-D" (with Robert L. Glicksman)
Brooklyn Law Review: "Community Benefits Agreements: A Symptom, Not the Antidote, of Bilateral Land Use Regulation"
Journal of Applied Ecology: "A Critical Assessment of Collaborative Adaptive Management in Practice" (with Lawrence Susskind and Todd Schenk)
Issues In Science and Technology: "Reassessing Conservation Goals in a Changing Climate"
North Carolina Law Review: "Transforming the Means and Ends of Natural Resource Management"
UC Irvine L. Rev. "Foreword: Environmental Law at UCI" (with Michael Robinson-Dorn and Joseph DiMento)
Center for Progressive Reform: "Making Good Use of Adaptive Management" (PDF)
Center for Progressive Reform: "Why Federal Climate Change Legislation Shouldn't Stop States From Innovating in Adaptation Efforts"
Center for Progressive Reform: "On Adaptation, Kerry-Lieberman Climate Bill Largely Similar to ACES, But Drops Several Provisions and Provides Less Money"
Yale Journal on Regulation: "Assisted Migration: Redefining Nature and Natural Resource Law Under Climate Change" (awarded the Walton H. Hamilton Prize as the article in the journal's Volume 27 most likely to have a significant impact on the study and understanding of regulatory policy)
Columbia Journal of Environmental Law: "Collaborative Planning and Adaptive Management in Glen Canyon: A Cautionary Tale" (with Lawrence Susskind and Todd Schenk)
Proceedings of the National Academy of Sciences of the United States of America: "Multidimensional Evaluation of Managed Relocation"
Center for Progressive Reform: "Climate Change Adaptation Still Being Given Short Shrift in Local, State, and Federal Government"

Emory Law Journal: "Adapting Governance to Climate Change: Managing Uncertainty through a Learning Infrastructure"
March 27, 2015
Lecturer, Conserving Species in a Changing Climate, CLE International Endangered Species Act Conference, San Diego
March 12, 2015
Energy & Environmental Forum Lecture, "Managing the Effects of Climate Change: The Limits of Existing Natural Resources Governance," Howard H. Baker Jr. Center for Public Policy, University of Tennesee
Dec. 11, 2014
Convener, Financing and Mitigation of Habitat Conservation through Infrastructure Planning, Sacramento
October 23, 2014:
Host/Moderator, Emerging Issues in Environmental Law Policy and Practice Symposium: Harmonizing Marijuana Legalization with Environmental, Land Use, and Other Regulations, UCI Law Center for Land, Environment, and Natural Resources
Sept.19, 2014:
Participant, Adaptive Management Workshop, George Washington University Law School
July 17-18, 2014:
Presenter, Second Annual Research Roundtable on Natural Preservation in a Rapidly Changing Climate, Northwestern University Law School
March 13, 2014:
Presenter, "Federal Land Planning for Climate Change," The Role of Planning in Federal Land Management, J.B. & Maurice C. Shapiro Environmental Law Symposium, at George Washington University Law School
March 10, 2014:
Moderator, Genetically Modified: Food Security, Health and the Environment, UCI Law
March 7, 2014:
Workshop on "Joint Fact-finding: Taking Stock, Refining Practice, Setting Direction" at University of Hawai'i at Mānoa
Nov. 18, 2013:
Presenting "The Environmental Law of De-Extinction" before the National Academy of Sciences, Committee on Science, Technology, and Law
Oct. 2013:
Conference co-chair, First Annual Emerging Issues in Environmental Law Policy and Practice Symposium, UCI Law
Sept.30, 2013:
Respondent for "The Law and Economics of Redevelopment: Kelo and Beyond," UCI Law
May 31, 2013:
Presenting "Federal Environmental Law," De-Extinction: Ethics, Law & Politics conference, at Stanford Law School
March 21, 2013:
CLEANR Guest Speaker Kenneth Feinberg at UCI Law
March 15, 2013:
Moderator, Environmental Regulation panel, The Costs and Benefits of Cost-Benefit Analysis, Law & Economics Symposium, at UCI Law
March 4, 2013:
Presenting the Boehl Distinguished Lecture in Land Use Policy at University of Louisville, Brandeis School of Law
March 4, 2013:
Presenting "Functional Government in 3-D" at University of Louisville, Brandeis School of Law
Feb. 19, 2013:
CLEANR Literature Series, Dumping in Dixie: Race, Class and Environmental Quality at UCI Law
Jan. 25, 2013:
Presenting "The Law and Ethics of Assisted Migration and Other Emerging Conservation Strategies," Levin College of Law, Univ. of Florida
Jan. 24, 2013:
Presenting "Government Organization: A Functional and Dimensional Approach," Florida State Univ. College of Law
Nov. 8, 2012:
CLEANR Guest Speaker Kent Syverud at UCI Law