Mario Barnes
Professor of Law
Associate Dean for Faculty Research and Development
Co-Director, Center on Law, Equality and Race
Joint appointment in Law & Criminology, Law & Society
Faculty Affiliate, Center in Law, Society & Culture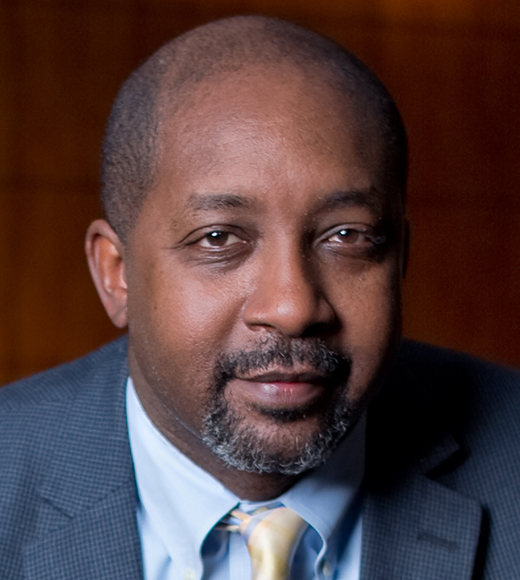 Expertise:
Constitutional law, criminal law, discrimination law, national security
Background:
Professor Barnes writes and teaches in the areas of criminal law, constitutional law, national security law, and race and the law.
Prior Courses
Evidence, Statutory Analysis, Substantive Criminal Law, National Security Law Seminar, Identity, Crime & Justice, Drug Discovery, Development & Commercialization, Critical Identity Theory, Constitutional Analysis I, Statutory Analysis, Critical Identity Theory & Law Identifying Reading Group, National Security Law, Constitutional Analysis II
"Taking a Stand: An Assessment of the Social and Racial Effects of Recent Innovations in Self-Defense Laws," 83 Fordham L. Rev. (forthcoming 2015)
"Judging Opportunity Lost: Race-Based Affirmative Action and Equality Jurisprudence After Fisher v. University of Texas," 62 UCLA L. REV. (forthcoming 2014) (with Erwin Chemerinsky and Angela Onwuachi-Willig)
"A Tribute to Professor James E. Jones, Jr.: In Honor of an 'Honor Man,' " 2013 WIS. L. REV. 693
"The Obama Effect: Specialized Meaning in Anti-Discrimination Law," 87 IND. L.J. 325 (2012) (with Angela Onwuachi-Willig)
"Analyzing Stops, Citations, and Searches in Washington and Beyond," 35 SEATTLE U. L. REV. 673 (2012) (with Robert S. Chang)
Nov. 6-7, 2014:
Panelist, "Possibilities and New Areas of Engagement," Critical Race Theory and Empirical Methods Symposium, Fordham University School of Law
Nov. 5-8, 2014:
Panelist, "Discrimination and Dress Code/Grooming Standards," 8th Annual Labor and Employment Law Conference, Los Angeles
Oct. 10-11, 2014:
Presenter, "Teaching National Security & Social Justice," Society of American Law Teachers (SALT) 2014 Biennial Teaching Conference, University of Nevada, Las Vegas School of Law
August 29-30, 2014:
Panelist, "Realist Research on Law & Discrimination," New Legal Realism 10th Anniversary Conference, "Future Directions for Legal Realism," University of California, Irvine
July 10–13, 2014:
Participant/Paper Commentator, John Mercer Langston Writing Workshop, University of Nevada, Las Vegas School of Law
June 18–19, 2014:
Invited Participant/Paper Commentator, Critical Race Theory and Empirical Methods Working Group, University of Denver Sturm College of Law
June 1, 2014:
Reader, J. Bell, Hate Thy Neighbor, Author Meets Reader panel, Law and Society Association Annual Meeting, Minneapolis, MN
April 26, 2014:
Conference Convener and Moderator, The Interplay of Race, Gender, Class, Crime and Justice, Center on Law, Equality and Race (CLEaR), UCI Law
July 19, 2013:
Panelist, 3rd Annual Supreme Court Term in Review, UCI Law
January 2015: 2015 Clyde Ferguson, Jr. Award, Association of American Law Schools, Minority Groups Section.
The Ferguson Award, the Section's highest honor, is presented to a senior scholar and recognizes "an outstanding law teacher, who in the course of his or her career has achieved excellence in the areas of public service, teaching and scholarship." The award is particularly intended for law professors "who have provided support, encouragement, and mentoring to colleagues, students, and aspiring legal educators."
April 2014: Fellow, American Bar Foundation, Chicago, IL
Accepted nomination, which is extended to less than 1% of lawyers admitted to practice in each jurisdiction in the United States.