Mario Barnes
Professor of Law
Associate Dean for Faculty Research and Development
Co-Director, Center on Law, Equality and Race
Joint appointment in Law & Criminology, Law & Society
Faculty Affiliate, Center in Law, Society & Culture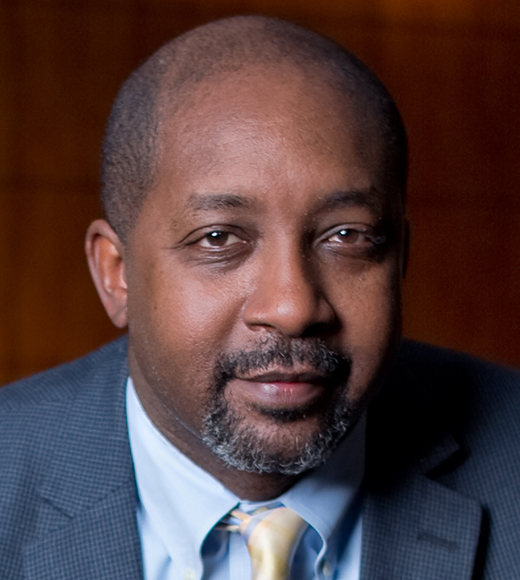 Expertise:
Constitutional law, criminal law, discrimination law, national security
Background:
Professor Barnes writes and teaches in the areas of criminal law, constitutional law, national security law, and race and the law.
Current Courses:
Prior Courses
Evidence, Statutory Analysis,Substantive Criminal Law, National Security Law Seminar, Identity, Crime & Justice, Drug Discovery, Development & Commercialization, Critical Identity Theory, Constitutional Analysis I, Statutory Analysis, Critical Identity Theory & Law Identifying Reading Group, National Security Law, Constitutional Analysis II
"Judging Opportunity Lost: Race-Based Affirmative Action and Equality Jurisprudence After Fisher v. University of Texas," 62 UCLA L. REV. __ (forthcoming 2014) (with Erwin Chemerinsky and Angela Onwuachi-Willig)
"A Tribute to Professor James E. Jones, Jr.: In Honor of an 'Honor Man,' " 2013 WIS. L. REV. 693
"The Obama Effect: Specialized Meaning in Anti-Discrimination Law," 87 IND. L.J. 325 (2012) (with Angela Onwuachi-Willig)
"Analyzing Stops, Citations, and Searches in Washington and Beyond," 35 SEATTLE U. L. REV. 673 (2012) (with Robert S. Chang)
Nov. 6-7, 2014:
Panelist, "Possibilities and New Areas of Engagement," Critical Race Theory and Empirical Methods Symposium, Fordham University School of Law
Nov. 5-8, 2014:
Panelist, "Discrimination and Dress Code/Grooming Standards," 8th Annual Labor and Employment Law Conference, Los Angeles
Oct. 10-11, 2014:
Presenter, "Teaching National Security & Social Justice," Society of American Law Teachers (SALT) 2014 Biennial Teaching Conference, University of Nevada, Las Vegas School of Law
August 29-30, 2014:
Panelist, "Realist Research on Law & Discrimination," New Legal Realism 10th Anniversary Conference, "Future Directions for Legal Realism," University of California, Irvine
July 10–13, 2014:
Participant/Paper Commentator, John Mercer Langston Writing Workshop, University of Nevada, Las Vegas School of Law
June 18–19, 2014:
Invited Participant/Paper Commentator, Critical Race Theory and Empirical Methods Working Group, University of Denver Sturm College of Law
June 1, 2014:
Reader, J. Bell, Hate Thy Neighbor, Author Meets Reader panel, Law and Society Association Annual Meeting, Minneapolis, MN
April 26, 2014:
Conference Convener and Moderator, The Interplay of Race, Gender, Class, Crime and Justice, Center on Law, Equality and Race (CLEaR), UCI Law
July 19, 2013:
Panelist, 3rd Annual Supreme Court Term in Review, UCI Law
April 2014: Fellow, American Bar Foundation, Chicago, IL
Accepted nomination, which is extended to less than 1% of lawyers admitted to practice in each jurisdiction in the United States.