Law & Social Movements Colloquium
The Colloquium is a five-part series that will feature pairs of lawyers and organizer-activists who have collaborated with each other in the context of active social movements. Attendees will learn about collective mobilization, the role of law in both impeding and encouraging the political activism of marginalized people, and the ways in which lawyers are working in support of such mobilizations.
The following UCI Law students and faculty are colloquium organizers: Sameer Ashar, Helen Boyer '18, Zackory Burns '18, Elliott Cavnaugh '19, Seth Davis, Kaaryn Gustafson, Annie Lai, Claire Lucas '18, and Emily Satifka '19.
---
Wednesday, September 20, 2017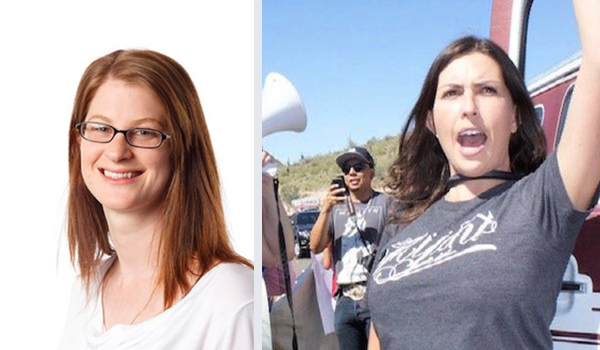 The Fight for Immigrant Rights: Collaborations Between Lawyers and Organizers
Jessica Karp Bansal is litigation director for the National Day Laborer Organizing Network and Jacinta Gonzáles is lead organizer of Mijente. Bansal and González are known for their creative, bold, and forward-thinking advocacy. González recently made national headlines after being detained by US Immigration and Customs Enforcement during a Donald Trump campaign protest, despite being an American citizen. They will speak about their past collaboration, as well as law and activism in the Trump era.
Related Posts:
---
January 2018
Abolitionism and Criminal Justice
---
February 2018
Environmental Justice
---
March 2018
Trans Liberation
---
April 2018
Housing and Homelessness