Student Profile: Jason Civalleri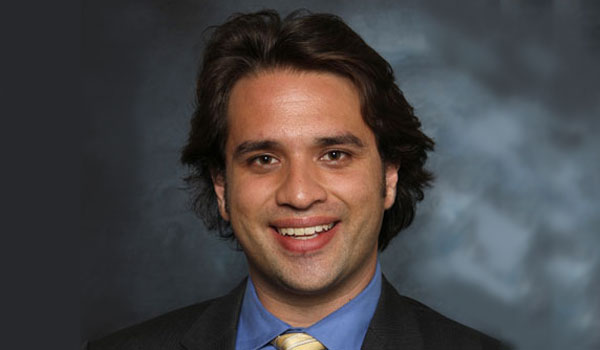 Email address: jcivalle@lawnet.uci.edu
Dual degree you are pursuing: J.D./MBA
Research interests/agenda: My academic focus is cyber law, emphasizing digital copyright and data security-breach liability. I hope to combine this academic training with my professional experience as a social connector in creative-process development and implementation roles. I hope to eventually work as an advisory or strategy consultant specializing in cyber risk management, where I can provide a legal perspective on overcoming technology threats to individuals and businesses.
Past Education: San Francisco State University B.A. in Philosophy, cum Laude, 2012.
Academic Experiences:
UCI Law Dean's Award, Torts, Spring 2015
UCI Law 1L "Trail Blazer/Pioneering Spirit Award" (Most Innovative Student), Spring 2015
UCI Law Pro Bono Achievement Award (Outstanding pro bono service hours), Spring 2015
Research Assistant, Prof. Anthony Reese. Researching case law for upcoming American Law Institute "Restatement of the Law, Copyrights," assisting one of the most innovative scholars in Digital Copyright.
Founder and President, Barley Legal. Created campus organization dedicated to law, industry and enjoyment of the world's third most-popular beverage. Fall 2014
Fundraising 1L Chair, Public Interest Law Fund. Helped raise funding to provide summer stipends for students who work at non-profit legal organizations and agencies that assist underserved clients.
Employment Highlights:
Staff Member on Independent Congressional campaign for candidate in 33rd Congressional District race. Candidate ultimately drew 47% of voter turnout against 40-year incumbent challenger.
Raised $25K+ for the Iemanya Oceanica organization by coordinating the "Great Shark Race," which called for donors to "adopt" a satellite-tracked shark "racing" through migratory patterns.
Worked at Ventura County Public Defender's Office, Summer 2015. Researched and drafted 100+ pages of legal memoranda and court submissions, and observed 50 hours of trial/other court proceedings to help indigent clients.