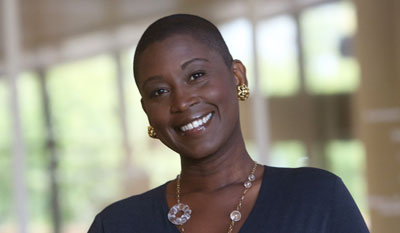 Prof. Goodwin researches and teaches in the areas of constitutional law, property, biotechnology, bioethics, and cultural politics. She is the founder and director of the Center for Biotechnology and Global Health Policy at UC Irvine School of Law, which serves as a reference point for research, policy development and advocacy concerning science, biotechnology, bioethics and healthcare in the United States and abroad. She holds affiliated faculty positions in Gender and Sexuality Studies and Public Health.
She is also founder of the Baby Markets Roundtable series, which brings together an interdisciplinary group of scholars, policy-makers, civil society advocates, journalists, activists, and others to examine the myriad ways in which families are created, shaped, formed, and regulated. In April 2016, in celebration of the 10th anniversary of the series, the Baby Markets International Congress will be held at UC Irvine.
Prof. Goodwin is one of the leading voices internationally on reproductive justice, human trafficking, and human rights; she is the author of the forthcoming book, Policing The Womb (Cambridge University Press). Her editorials and commentaries appear in the Los Angeles Times, New York Times, Gene Watch, Christian Science Monitor, Cleveland Plain Dealer, Houston Chronicle, Chicago Sun Times, Washington Post, AlterNet, Salon.com, MinnPost, and Forbes Magazine. She blogs for the Harvard Bill of Health.
Chancellor's Chairs are endowed positions awarded to a very small number of UC Irvine professors across the campus who demonstrate unusual academic merit.
More about UC Irvine School of Law's Chancellor's Chair Professors >
To request reasonable accommodations for a disability, please contact UC Irvine School of Law at (949) 824-0066