Michele Bratcher Goodwin
Chancellor's Professor of Law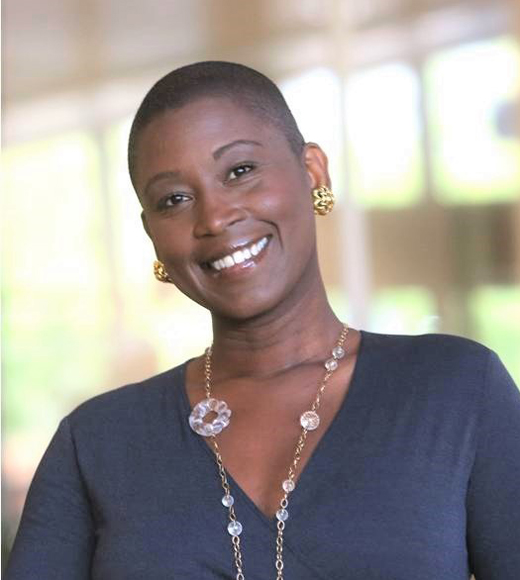 Expertise:
Bioethics, constitutional law, family law, human rights, medical law, reproductive rights, torts
Background:
Professor Michele Goodwin is a Chancellor's Professor of Law at the University of California, Irvine with appointments at the School of Law, Program in Public Health, Department of Criminology, Law, & Society, Department of Gender and Sexuality Studies, and Center for Psychology and Law. She is the founder and director of the Center for Biotechnology and Global Health Policy at UC Irvine School of Law and its internationally acclaimed Reproductive Justice Initiative. Professor Goodwin is one of the world's leading authorities on the regulation of medicine, science, and biotechnology. Her publications include five books and over 70 articles and book chapters on law's regulation of the human body, including civil and criminal regulation of pregnancy and reproduction, reproductive technologies, human trafficking (for organs, sex, and marriage), and tissue and organ transplantation. Her recent works appear in or are forthcoming in the Harvard Law Review, California Law Review, Georgetown Law Review, Northwestern Law Review, and Texas Law Review, among others.
Professor Goodwin's scholarship defines new ways of thinking about supply, demand, and access to sophisticated medical technologies. Reviews of her work appear in the New England Journal of Medicine, Nature, Publisher's Weekly, Law and Politics Book Review, Book News, and the Library Journal, amongst other periodicals. Her editorials and commentaries appear in the Los Angeles Times, New York Times, Gene Watch, Christian Science Monitor, Politico, Cleveland Plain Dealer, Houston Chronicle, Chicago Sun Times, Washington Post, AlterNet and Forbes Magazine among others. She is a blogger for the Huffington Post and the Harvard Bill of Health.
Professor Goodwin is also the president of the Defense for Children International U.S. affiliate and founder of the Institute for Global Child Advocacy. She is the former Everett Fraser Professor in Law at the University of Minnesota. She served as a Visiting Professor at the University of Chicago and as a Visiting Scholar at the University of California-Berkeley and Columbia University Law School. She is a highly sought after voice on civil liberties, cultural politics, and human rights. Prior to law teaching, Professor Goodwin was a Gilder-Lehrman Post-Doctoral Fellow at Yale University.
Current Courses:
Torts
,
Women and the Rule of Law
Prior Courses:
Biotechnology and The Law, Constitutional Law, Constitutional Torts, Genetic Property and the Law, Health Law, Health Regulations, Torts, Education Law, Mental Health Law, Women & The Rule of Law, Reproductive Justice Clinic
Policing the Womb (Cambridge University Press, forthcoming 2016).

Erwin Chemerinsky & Michele Goodwin, Compulsory Vaccination Laws Are Constitutional, 110 Nw. U. L. Rev. 589 (2016).

Michele Goodwin & Allison M. Whelan, Constitutional Exceptionalism, 2016 U. Ill. L. Rev. 1287 (2016).

Erwin Chemerinsky & Michele Goodwin, Religion Is Not a Basis for Harming Others, 104 Geo. L.J. 1111 (2016) (book review).

Michele Goodwin & Erwin Chemerinsky, No Immunity: Race, Class, and Civil Liberties in Times of Health Crisis, 129 Harv. L. Rev. 956 (2016) (book review).

Michele Goodwin, Shine Tu & John Paris, Biotechnology, Bioethics, & The Law (2015).

The Global Body Market: Altruism's Limit (Michele Goodwin ed., 2015).

Michele Goodwin & Allison M. Whelan, Reproduction and the Rule of Law in Latin America, 83 Fordham L. Rev. 2577 (2015).

Michele Goodwin, Invisible Women: Mass Incarceration's Forgotten Casualties, 94 Tex. L. Rev. 353 (2015) (book review).

Michele Goodwin, Fetal Protection Laws: Moral Panic and the New Constitutional Battlefront, 102 Calif. L. Rev. 781 (2014).

Michele Goodwin, Black Markets: The Supply and Demand of Body Parts (2013).

Michele Goodwin & Naomi Duke, Parent Civil Unions: Rethinking the Nature of Family, 2013 U. Ill. L. Rev. 1337 (2013).

Michele Goodwin, Law's Limits: Regulating Statutory Rape Law, 2013 Wis. L. Rev. 481 (2013).

Baby Markets: Money and the New Politics of Creating Families (Michele Goodwin ed., 2010).

Imagining, Writing, (Re)Reading the Black Body (Sandra Jackson, Fassil Demissie & Michele Goodwin eds., 2009).
Founder & Organizer, Reproductive Justice Colloquium Series
July 19 2017
Speaker, American Association of Clinical Anatomists (AACA), Minneapolis, MN
June 8, 2017
Panelist, ASLME Health Law Professors Conference, Georgia State University College of Law
May 8–9, 2017
Organizer/Co–Chair Baby Markets Roundtable 2017, University of Texas School of Law
May 5 2017
Organizer/Sponsor, CBGHP Gun Violence Town Hall, Feminist Majority Foundation, Beverly Hills, CA
April 27, 2017
Panelist, The 8th Annual Suzanne Leider Lecture: Global Health, Beckman Center, Irvine, CA
April 21–22, 2017
Organizer, Law & Religion Symposium at UC Irvine
April 20, 2017
Organizer, Panel Discussion: Law & The Modern Family, UCI Talks Sex and Gender Colloquium, UC Irvine, School of Law
April 19, 2017
Keynote speaker, Take Back the Night, UC Irvine
April 18, 2017
Organizer, Gun Violence Town Hall, Los Angeles, CA
April 6–7 2017
Lecturer, "Criminalization of Reproductive Choice," Ethics of "Making Babies" Conference, Harvard Medical School Center for Bioethics
April 6, 2017
Featured Speaker, Planned Parenthood of the Pacific Southwest's Anniversary dinner, San Diego, CA
April 5, 2017
Speaker, Harvard Law School's Students for Reproductive Justice, Cambridge, MA
March 30, 2017
Organizer, Panel Discussion: Rape Culture & Sexual Assault, UCI Talks Sex and Gender Colloquium, UC Irvine, School of Law
March 24–25 2017
Speaker, Competing Narratives: The Global Crisis of Liberal Narratives, Berlin-Brandenburg Academy of Sciences and Humanities, Berlin, Germany
March 22, 2017
Speaker, "Race, Bioethics & Abortion: Why Dr. King Was Right-Family Planning Is Essential For Women's Liberation & Equality," Fowler School of Law Health Law Society, Chapman University
March 20, 2017
Organizer, "Women & Leadership: Breaking Barriers in Law, Science & Business," Center for Biotechnology & Global Health Policy Workshop, UCI School of Law
March 14, 2017
Panelist, Sexual Violence on Campus – Definitions, Rights and Responsibilities, LA Law Library, Los Angeles
March 5, 2017
Speaker, "Reproductive Rights in Historical Context," Diane and Adam E. Max Conference on Women's History, New-York Historical Society, New York City
Feb. 23, 2017
Organizer, When Pride Isn't Enough: Policing & Punishment of LGBTQ, UCI Talks Sex and Gender Colloquium, UC Irvine, School of Law
Feb. 22, 2017
Speaker, "Forecasting Reproductive Health and Rights in the Era of President Trump," California Women's Law Center's Distinguished Guest Speaker Series, Feminist Majority Foundation, Beverly Hills
Feb. 18, 2017
Speaker, Americans United for Separation of Church and State, Irvine Ranch Water District
Feb. 15, 2017
Lecturer, "Political Traps and Female Patients: The New Reproductive Battlefront," UCLA Nursing School and Ethics Center
Feb. 14, 2017
Speaker, "Policing Women's Reproduction" UCI Dept. of Sociology's Center for Demographic & Social Analysis, UCI School of Social Sciences
Feb. 8, 2017
Moderator, "Women in the Freedom Movement," MLK Human Rights Program, Salt Lake Community College
Feb. 1, 2017
Featured Lecturer, "Policing the Womb," UCI Department of Gender & Sexuality Studies Lectures
Jan. 26, 2017
Panelist, UCI American Constitution Society's Panel Debate on abortion laws, UC Irvine, School of Law
Jan. 17 2017
Presenter, "Intersectionality & Coaltion-Building," Dr. Joseph L. White Lecture, UC Irvine
Dec. 6, 2016
Keynote Speaker, "When The Bough Breaks and Babies Fall: ART and The Shifting Meanings of Statehood and Statelessness," Law and Science Conference, Radzyner School of Law, Interdisciplinary Center (IDC), Herzliya, Tel Aviv, Israel
Dec. 5, 2016
Radzyner School of Law, Interdisciplinary Center (IDC) Herzliya, Tel Aviv, Israel
Nov. 28, 2016
Speaker, "Compulsory Vaccination Laws are Constitutional," Law Matters Workshop, Radzyner School of Law, Interdisciplinary Center (IDC), Herzliya, Tel Aviv, Israel
Nov. 28, 2016
Presenter, "Sex, Drugs, and HIV: Mass Incarceration's Hidden Problem," The Love and Prejudice in Law Workshop: Family, Economy and Social Dilemmas, Radzyner School of Law, Interdisciplinary Center (IDC), Herzliya, Tel Aviv, Israel
Nov. 18, 2016
Panelist, "Legal Feminism: Looking Back, Looking Forward," 35th Anniversary Symposium of the Journal of Law and Inequality, University of Minnesota Law School
Nov. 11, 2016
Speaker via video conference, Georgia State University Law Review Symposium, Atlanta, GA
Nov. 11, 2016
Speaker, "The Pressures of Poverty: The Hyde Amendment and Self-Induced Abortions," Georgetown Journal of Gender and the Law 2016 Symposium, Hart Auditorium, Georgetown University Law Center
Nov. 10, 2016
Organizer, Race, Sex & The 2016 Election, UCI Talks Sex and Gender Colloquium, UC Irvine, School of Law
Nov. 1, 2016
Co-chair, Town Hall Meeting on Gun Violence and Trauma, Washington, DC
Oct. 27, 2016
Organizer, Sex, Women & Politics: Anita Hill & Clarence Thomas 25 Years Later, UCI Talks Sex and Gender Colloquium, UC Irvine, School of Law
Oct. 15, 2016
Presenter, "How Sick Is Too Sick or Old for An Organ Transplant?" Ewha Institute for Biomedical Law & Ethics (EIBLE) of Korea at Ewha Womans University
Oct. 10, 2016
Lecturer, "Patenting Human Genes and Ownership of the Human Body," Ewha Institute for Biomedical Law & Ethics (EIBLE) Conference at Korea University, School of Law in Seoul, Korea
Oct. 7, 2016:
Panelist, New Directions and New Challenges for Policing, Race and Policing Symposium, UC Irvine
Sept. 29, 2016
Speaker, "Federal and State Regulation of Sex and Labor Trafficking," The 89th Annual Meeting of the State Bar of California, San Diego
Sept. 24, 2016
Speaker/ Moderator, National Women's Political Caucus of Orange County, Democratic Forum, Orange County, CA
Sept. 22, 2016
Co-chair, Town Hall on Gun Violence and Vulnerable Populations, Chicago
June 9, 2016
Plenary speaker, Planned Parenthood Federation of America National Conference, Washington DC
May 19, 2016
Plenary Speaker, Women Deliver 4th Global Conference, Copenhagen, Denmark
May 16, 2016
Speaker, Policing Reproduction Symposium, Macaulay Honors College, New York City
May 12, 2016
Presenter, Lawrence Lader Lecture on Family Planning & Reproductive Rights, Harvard Medical School
May 11-12, 2016
Speaker, Scandal in Real Time: A National Conference on Black Women, Politics & Oral History, UC Irvine
April 12, 2016
Presenter, Shallenberger Lecture in Clinical Ethics, "Implicit Bias and the Medical Setting: Losing Patients on the Front End," Johns Hopkins Medicine
April 1–3, 2016
Organizer, 2016 Baby Markets 10th Anniversary International Congress, Irvine
Nov. 13, 2015
Organizer, 2015 Stem Cell Symposium, The Challenge of Informed Consent in Times of Controversy, Sue & Bill Gross Stem Cell Research Center, UC Irvine
Nov. 10, 2015
Speaker, "The Market for Families," Power Shift: Women and Markets Forum, University of Oxford Said Business School
Nov. 6, 2015
Organizer, Reproductive Justice Hearing, Locked Out and Silenced: A Call to Reclaim Women's Reproductive and Healthcare Rights, National Press Club, Washington, D.C.
May 17, 2015
Delegate, Beings 2015 International Congress on Biotechnology, Atlanta, GA
May 9, 2015
Panelist, "Race, Religion and AIDS," Law, Religion, and Health in America conference, Harvard Law School
May 7, 2015
Panelist, Robert H. Levi Leadership Symposium and Cary Symposium in Markets and Ethics, Johns Hopkins Berman Institute of Bioethics and the Johns Hopkins Carey Business School
April 30, 2015
Speaker, UCI Chief Executive Roundtable Retreat
April 17, 2015
Keynote Speaker, "Rhetoric of Reproduction" symposium, Case Western Reserve School of Law
April 1, 2015
Chancellor's Professor Lecture, UC Irvine
Feb. 12, 2015
Presenter, St. Thomas Law Distinguished Lecture on "Mass Incarceration & The Impact on Women & Children," South Florida
Feb. 9, 2015
Speaker, "Crow after Roe: The New Inequality Paradigms in Pregnancy," The University of Chicago Law School
October 16, 2014:
Speaker, "Women and Affirmative Action," The Challenge of Equity and Inclusion in the Legal Profession colloquium, Fordham University School of Law
Nov. 18, 2014:
Speaker, "Biological Determinism: The Constitutional Implications When Law Gets Its Science Wrong," Stanford Law School
Nov. 11, 2014:
Speaker, "Public Accommodation and Sex Exceptionalism," Columbia Law School
Sept. 23, 2014:
Keynote Speaker, American Civil Liberties Union, Minneapolis, MN
August, 9, 2014:
Speaker, American Bar Association Annual Meeting, Boston, MA
Summer 2014:
Speaker, Thirtieth Anniversary of the Feminist Legal Theory Project
May 15, 2014:
Luncheon Speaker, Kirkpatrick Society, Washington, DC
May 9, 2014:
Featured Speaker, Law Students for Reproductive Justice, University of Chicago
April 30, 2014:
Keynote Speaker, Schneiderman Bioethics Lecture on "Pregnant Women and the Medical-Legal Divide," UC Irvine Francisco J. Ayala School of Biological Sciences