Friday, January 22, 2016
11:30 a.m. to 2:00 p.m.
University Club Dining Room, UC Irvine (map)
In 1973, the United States Supreme Court affirmed women's fundamental reproductive rights in establishing that the right to terminate a pregnancy was guaranteed by the U.S. Constitution. The years since, however, have seen a regressive movement to curtail those rights, mobilized through a number of political tools: TRAP laws which target abortion providers with excessive and costly over-regulation; intrusions on the privacy and security of personal information between women and their doctors; cuts to the funding of providers of women's health care services; attempts to selectively punish doctors and organizations who provide those services; and much more.This luncheon will bring together legal and medical professionals, scholars, organizers, community leaders and voices to address the state of women's reproductive and health care rights.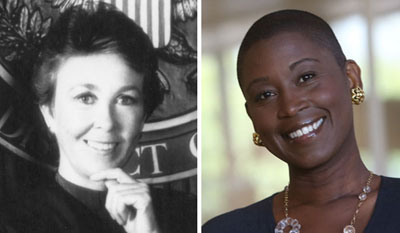 Featured Speakers
Michele Bratcher Goodwin, UC Irvine School of Law
Hon. Lynne Riddle (Ret.)
Jen Russo, MD, MPH, Planned Parenthood
This event is approved for 2.5 hours of Minimum Continuing Legal Education Credit by the State Bar of California. UC Irvine School of Law is a State Bar-approved MCLE provider.