Dear Friends and Supporters of UCI Law School,
It is hard for me to believe that I am in my eighth year as dean of UCI Law School, and that we are in our seventh year of having students. As I think back to the beginning of this journey, I realize that things have gone better than any of us could have possibly hoped.
Earlier this fall, a study of the scholarly impact of law school faculties completed by professors at St. Thomas Law School ranked our faculty sixth in the country, behind Yale, Harvard, University of Chicago, NYU, and Stanford. We continue to attract faculty members who are terrific teachers and scholars. There were 123 students in our entering class and by all measures they are terrific. As you know, in April 2015, we were ranked No. 30 by U.S. News and World Report, which is by far the highest debut ranking of any new law school in the history of the rankings. Our clinical programs were ranked 11th in the country and our intellectual property program was ranked 23rd. And these all are rankings that will quickly improve.
These rankings are simply external reflections of our having created a very special school. It has been made possible only because of dedicated supporters like you.
I am reaching out to you today to ask for your continued assistance. Quite frankly, your continued support is crucial to our success. The UCI Law Fund is part of an ongoing effort dedicated to securing financial support from alumni, parents, faculty, staff, students and friends. The Law Fund is an annual giving program that supports the areas of greatest need at the Law School including financial aid programs, summer stipends, library resources, technology updates and much more.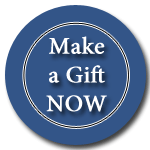 When you give a gift to the UCI Law Fund, you make an ongoing investment in future legal practitioners. Your support will enable us to continue in our effort to retain and recruit talented faculty members, to increase financial aid, to attract high quality students, and to achieve the ambitious goals we have set to advance the law school.
Please consider making a gift to the annual giving program. You have given generously in the past and we ask that you continue your commitment to the Law School, with our sincere gratitude.
With my warmest thanks,



Dean and Distinguished Professor of Law
and Raymond Pryke Professor of First Amendment Law