Mónica Ramírez Almadani
Visiting Assistant Clinical Professor of Law
Co-Director, Immigrant Rights Clinic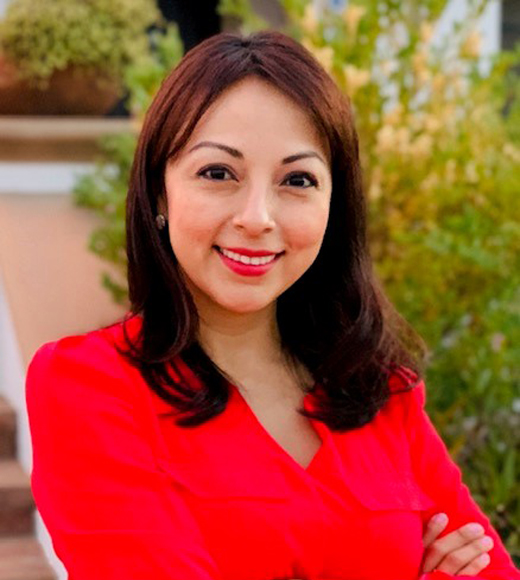 Background:
Professor Ramírez Almadani has practiced in the areas of immigrant rights, civil rights, and criminal law for nearly two decades.  She began her career as an Equal Justice Works Fellow and Staff Attorney with the American Civil Liberties Union (ACLU) Immigrants' Rights Project, where she litigated cases and worked with community groups to protect the rights of immigrants by challenging immigration detention conditions, immigration enforcement actions, and state and local anti-immigrant laws.
In 2009, Professor Ramírez Almadani joined the U.S. Department of Justice's Civil Rights Division as Counsel to Assistant Attorney General Thomas E. Perez.  She served as his primary advisor on immigrant rights issues, leading legal and policy initiatives and advising on litigation.  She played a critical role in the government's litigation challenging Arizona's SB 1070, a state law intended to criminalize immigrants in Arizona, which the Supreme Court generally found to be preempted by federal law.  Arizona v. United States, 567 U.S. 387 (2012).
Professor Ramírez Almadani has served in several other senior government roles in both Washington, D.C. and California.  She was Deputy Chief of Staff and Senior Counsel to U.S. Deputy Attorney General James Cole during the first term of the Obama Administration.  She prosecuted federal crimes as an Assistant United States Attorney in the Public Corruption and Civil Rights Section of the U.S. Attorney's Office in Los Angeles.  More recently, Professor Ramírez Almadani served as a Special Assistant Attorney General in the California Department of Justice, where she advised then Attorney General and now Vice President Kamala D. Harris on immigrant rights and civil rights issues.
Prior to joining UC Irvine, Professor Ramírez Almadani also litigated cases and led investigations as a special counsel at Covington & Burling, LLP.  She maintained a vigorous pro bono practice at the firm, including as part of the senior Covington team representing the University of California in Regents of the Univ. of Cal. v. U.S. Dep't of Homeland Sec., helping to secure an injunction against the Trump Administration's decision to rescind the Deferred Action for Childhood Arrivals (DACA) program.
Professor Ramírez Almadani is from Los Angeles, proudly having grown up in Huntington Park in southeast Los Angeles. She received her law degree from Stanford Law School and her undergraduate degree from Harvard University.  She was also a law clerk to the Honorable Warren J. Ferguson of the U.S. Court of Appeals for the Ninth Circuit.
Current Courses:
Advanced Immigrant Rights Clinic, Advanced Immigrant Rights Clinic WCC, Immigrant Rights Clinic, COVID-19 & Civil Rights
Prior Courses:
Advanced Immigrant Rights Clinic, Advanced Immigrant Rights Clinic WCC, COVID-19 & Civil Rights, Immigrant Rights Clinic
(Log in to view full course descriptions in the UCI Law Course Catalog)