Manoj Mate
Visiting Professor of Law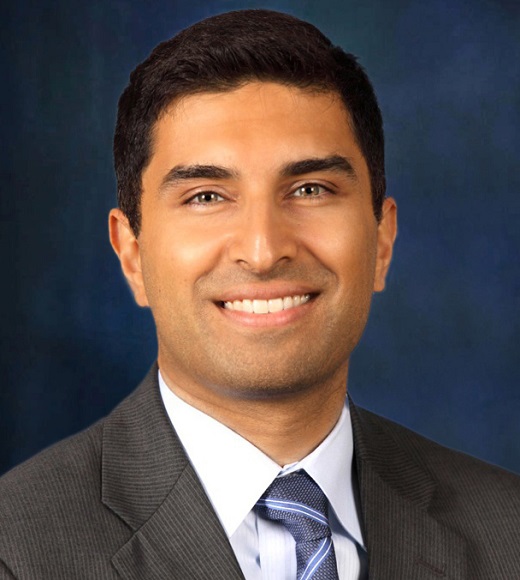 Expertise:
Constitutional Law, International and Comparative Law, International Trade Law, Globalization, Empirical Legal Studies, Law and Society
Background:
Professor Mate's research centers on U.S. and comparative constitutional law and judicial politics, international trade law, and public law in South Asia.  His academic writings have been published in law reviews and journals including the Tulane Law Review, Columbia Human Rights Law Review, Berkeley Journal of International Law, George Washington International Law Review, the Journal of Human Rights, and in peer-reviewed chapters in volumes published by Oxford University Press and Cambridge University Press. Professor Mate is the Chair of the Association of American Law Schools' (AALS) Section on Comparative Law and also serves on the executive board of the AALS Section on Law and South Asian Studies.
Prior to joining UC Irvine, Professor Mate was a Visiting Scholar at Harvard Law School's East Asian Legal Studies Program during the 2017-2018 year, and previously taught as a Visiting Associate Professor at the University of California Berkeley, School of Law, and as a Professor of Law and Political Science at Whittier College School of Law.  He previously served as a Mellon Sawyer Fellow at the Center for the Study of Law and Society at Berkeley as part of the Mellon Sawyer Seminar, The Dilemmas of Judicial Power: Constitutional Courts, Politics, and Society, and as a Research Fellow in Global Comparative Law at UC Berkeley School of Law.  Mate received his Ph.D in Political Science at UC Berkeley, and his J.D. from Harvard Law School.  He received his B.A. in Political Science, with highest honors, from UC Berkeley, where he was the recipient of the Department Citation in Political Science.  Prior to law teaching, Professor Mate practiced in litigation at O'Melveny & Myers, and later practiced election law at a political law firm in San Francisco, California.  He also served as Senior Policy Advisor to San Antonio Mayor Julián Castro for energy, sustainability, and health policy.