Judith F. Daar
Visiting Professor of Law
Clinical Professor of Medicine, UCI School of Medicine
Professor of Law Emerita, Whittier Law School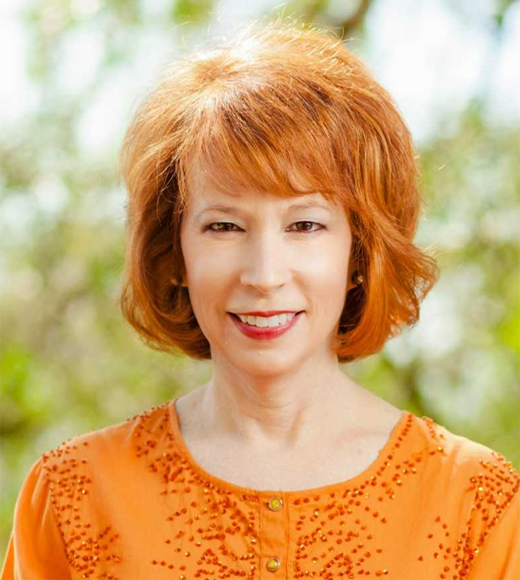 Expertise:
Reproductive medicine, reproductive technologies, bioethics, health care regulation and ethics, property law, wills and trusts
Background:
Judith Daar served as Interim Dean at Whittier Law School from 2016 to 2017, where she currently holds appointment as a Professor of Law Emerita. In addition to her law school affiliation, Professor Daar is a Clinical Professor of Medicine at UCI School of Medicine. Her work in the intersection of law and medicine explores the impact of advances in science and technology on patients, physicians, and society, particularly in the realm of reproductive medicine. An expert on legal, ethical, and clinical aspects of reproductive medicine, Professor Daar has authored over 100 publications in the field covering a range of topics including human cloning, genetic testing of embryos, family formation through surrogacy and gamete donation, access to infertility care,  and stem cell research. Her most recent book, The New Eugenics: Selective Breeding in an Era of Reproductive Technologies, was published by Yale University Press in 2017.
Professor Daar is the recipient of numerous honors and awards, including being named Teacher of the Year by the Whittier Law School student body and the WLS Alumni Association. She received the prestigious Jay Healey Distinguished Health Law Teacher of the Year Award in 2015, an honor bestowed by fellow health law scholars and teachers across the country. In 2013, Professor Daar was awarded the Suheil J. Muasher, M.D. Distinguished Service Award by the American Society for Reproductive Medicine (ASRM) for her service to this professional organization.  Her work with ASRM includes chairing the ASRM Ethics Committee, an organization dedicated to education and policy-making surrounding established and emerging treatments for those experiencing infertility. As a leading voice in the reproductive medicine arena, Professor Daar has been quoted and interviewed widely by news outlets, including the New York Times, the Wall Street Journal, the Washington Post, the Los Angeles Times, National Public Radio, and ABC News. She is a frequent contributor of op-eds, including dozens published by the Daily Journal, a legal newspaper circulated throughout California. In addition, she has testified before such august entities as the California Legislature and the National Academies of Science.
An elected member of the American Law Institute, Professor Daar also provides service to a host of organizations including the American Bar Association where she co-chaired a bioethics committee, the American Society of Law, Medicine, and Ethics where she was elected president after serving on the Board of Directors for several years, and the UCI Medical Center where she is a longtime member of the hospital's Medical Ethics Committee. Since 1992, she has been a volunteer attorney for the Los Angeles County AIDS Legal Services Project. Professor Daar has taught at several law schools throughout her career, including UCLA School of Law, the University of Houston Law Center, Loyola Law School, and UCI School of Law where she is currently a Visiting Professor of Law.
Current Courses:
Prior Courses:
Wills & Trusts, Reproductive Technologies and the Law, Health Law, Bioethics, Property
Selected Recent Publications:
"A Clash at the Petri Dish: Transferring Embryos with Known Genetic Anomalies," J. Law & the Biosciences, forthcoming 2018
The New Eugenics: Selective Breeding in an Era of Reproductive Technologies, Yale University Press, 2017
"The Role of Providers in Assisted Reproduction: Potential Conflicts, Professional Conscience and Personal Choice," Oxford Handbook of Reproductive Ethics, 2016
"Refocusing the Ethical Choices in Womb Transplantation," (with S. Klipstein), J. Law & the Biosciences, 2016
"Distinctions in Disclosure: Mandated Informed Consent in Abortion and ART," J. Law, Med. & Ethics, 2015
"Multi-Party Parenting in Genetics and Law: A View From Succession," Fam. L. Quarterly, 2015
"The Outdated Pregnancy: Rethinking Traditional Markers in Reproduction," J. Legal Med., 2014
Reproductive Technologies and The Law, Second Edition, LexisNexis, 2013
"Federalizing Embryo Transfers: Taming the Wild West of Reproductive Medicine?," Columbia J. of Gender & L., 2012
"One Small Step for Genetics, One Giant Leap for Genocide?," 42 Rutgers L. J. 705, 2012
"The Case for a Parental Duty to Use Preimplantation Genetic Diagnosis for Medical Benefit," with Janet Malek, 12 Am. J. Bioethics 3,  2012
"Is There Life After Death?: The Rise of the High Tech Family," 54 Orange Co. Lawyer 16, 2012
Encyclopedia of the Supreme Court of the United States, contributing author, Thomson Gale, 2009
Health Law Stories, contributing author, Aspen, 2009
Reproductive Technologies and the Law, LexisNexis, 2006