Leah Litman
Assistant Professor of Law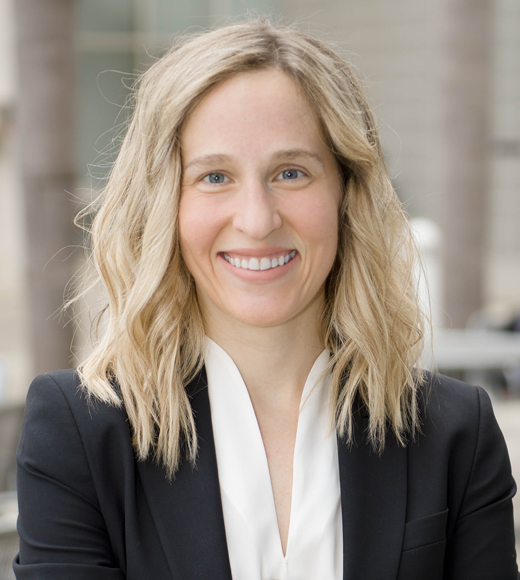 Expertise:
Constitutional law, federalism, federal post-conviction review, habeas corpus, federal courts
Background:
Prof. Leah Litman researches and writes on constitutional law with a particular focus on federalism and federal post-conviction review.  Her scholarship focuses on how the interactions between federalism and the separation of powers, in practice, have implications for constitutional substance, constitutional interpretation, and procedural justice, particularly in the area of criminal law.  Her recent work has appeared or will appear in the California Law Review, Michigan Law Review, the Virginia Law Review, the Duke Law Journal, the Northwestern Law Review, and the Federal Sentencing Reporter as well as several online journals.
After graduating from the University of Michigan Law School, she clerked for Judge Jeffrey S. Sutton on the U.S. Court of Appeals for the Sixth Circuit and Justice Anthony M. Kennedy on the U.S. Supreme Court.  Following her clerkships, she worked at Wilmer Cutler Pickering Hale and Dorr LLP, where she specialized in appellate litigation. Prof. Litman was also a Climenko Fellow & Lecturer on Law at Harvard Law School and received one of the inaugural HLS Student Government Teaching & Advising Awards.
Prof. Litman maintains an active pro bono practice.  She is part of the litigation team in Garcia v. United States, one of the challenges to the rescission of the DACA program, for which the team was recognized as California Lawyers of the Year. In the Supreme Court, she was recently on the merits briefs in Hernandez v. Mesa and an amicus brief in Beckles v. United States.
Current Courses:
Constitutional Analysis, Litigation & the Current Administration
Prior Courses:
Post-Conviction Justice, Federal Courts, Constitutional Analysis
Leah M. Litman, Inventing Equal Sovereignty,

114 Mich. L. Rev. 1207

(2016).
Leah M. Litman, Taking Care of Federal Law,

101 Va. L. Rev. 1289

(2015).
Leah M. Litman, Resentencing In The Shadow Of Johnson v. United States,

28 Fed. Sent'g Rep. 45

(2015).
Leah M. Litman, Residual Impact: Resentencing Implications of Johnson's Potential Ruling on ACCA's Constitutionality,

115 Colum. L. Rev. Sidebar 55

(2015).
Feb. 1, 2019: 


Speaker, 

The Jurisprudence of Justice Anthony M. Kennedy: Four Decades of Influence

, UC Hastings College of Law, San Francisco, CA

Feb. 22, 2018:
Speaker, American Dreamers: An Update on DACA Litigation from Leah Litman, University of Virginia School of Law, Charlottesville, VA 
July 10, 2017:
Panelist, 7th Annual Supreme Court Term in Review, UCI Law