Aziza Ahmed
Professor of Law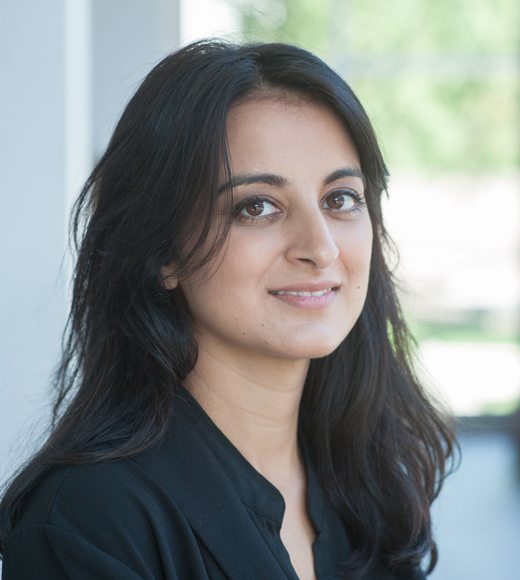 Expertise:
Social Movements and the Law; Health Law; Criminal Law; Constitutional Law; Gender, Sexuality and the Law; Reproductive Rights; Bioethics; Race and the Law; International Human Rights; International Law
Background:
Aziza Ahmed's scholarship examines the intersection of law, politics, and science in the fields of constitutional law, criminal law, health law, and family law. This work advances multiple scholarly conversations including those related to law and social movements, race and the law, and feminist legal theory.
Prof. Ahmed joins UCI Law from Northeastern University School of Law, where she has taught since 2010. Prof. Ahmed has been Visiting Professor at the University of Chicago Law School, Bennett Boskey Visiting Professor at Harvard Law School, visiting scholar at the Harvard Law School Petrie-Flom Center for Health Law Policy Biotechnology, and Bioethics, and Law and Public Affairs Fellow at Princeton University.
She is the author of the forthcoming book Feminism's Medicine: Law, Science, and Social Movements in the AIDS Response, published by Cambridge University Press, and co-editor of the forthcoming handbook, Race, Racism, and the Law, published by Edward Elgar Publishing. 
Prof. Ahmed earned a B.A. from Emory University, a J.D. from the University of California, Berkeley School of Law, and an M.S. in Population and International Health from the Harvard School of Public Health. 
Aziza Ahmed, Feminism's Medicine: Law, Risk, Race, and Gender in an Epidemic

 (Cambridge University Press)(forthcoming)

aziza ahmed, Handbook on Race, Racism, and the Law

 (Edward Elgar Publishing, forthcoming 2022)(with Guy-Uriel Charles)
Aziza Ahmed, The Future of Facts: The Politics of Medical and Public Health Evidence in Abortion Law, 

University of Colorado Law Review 2020

 (forthcoming)
Aziza Ahmed, How the COVID-19 Response is Altering the Legal and Regulatory Landscape on Abortion, 

Journal of Law and Biosciences

 (2020) (forthcoming)
Aziza Ahmed, Floating Lungs: Forensic Science in Self-Induced Abortion Prosecutions, 

100 Boston University Law Review 1113

 (2020)
Feb. 25, 2022:
Panelist, Self-Managed Abortion and the Law, Abortion Rights at a Crossroads, University of Pittsburgh School of Law, Online
Jan. 28, 2022:
Presenter, The Tomorrow Doctrine, Chapman Law Review, Online
Nov. 17, 2021:
Featured Speaker, Risk and Rage: Law, Science, and Feminism in the AIDS Response, Centre for Law and Social Justice, School of Law, University of Leeds, Online
Nov. 5, 2021:
Panelist, The Body Bureaucracy: Feminist Politics at the Food and Drug Administration, 2021 Legal Forum Symposium: The Body, University of Chicago Legal Forum, University of Chicago Law School, Online