Back to Top
PLEASE NOTE: UCI Law has instituted policy of telecommuting for the entire law school community. The best way to reach a member of the Admissions Team is to e-mail admissions@law.uci.edu. If you have any financial aid or scholarship questions, e-mail finaid@law.uci.edu. Please allow 48-72 hours for response.
Information for Admitted Students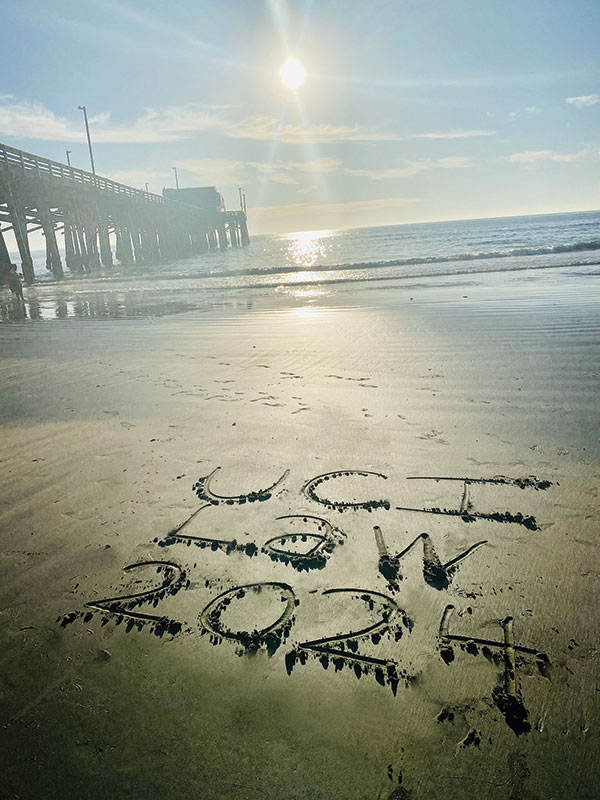 Congratulations on your admission to UC Irvine School of Law! This is a tremendous accomplishment and we sincerely hope that you will be joining us this coming Fall. As you consider various law schools that fit your needs, read about what makes us special.

We understand that choosing the right law school is an important and complex decision. We have included links on the navigation menu of this page to give you an introduction to our law school. If you have a question that is not answered on our website, please do not hesitate to reach out to a member of the Admissions and Student Financial Services team.
Law Student Checklists
These checklists have been developed for students as a calendar guide to assist you as you start your law school career at UC Irvine.
Financial Aid Opportunities
Admitted students may use this form to request reconsideration of the UCI Law Scholarship awarded at the time of admission. For those admits with a First SIR Deposit deadline of April 15, you must submit your form by 11:59 PM (Pacific Time) on March 31 to ensure a response before the SIR Deadline. The username is the e-mail used with your JD application, the password is your 9-digit LSAC Number (L12345678).
Important 2021 Dates and Deadlines
Page Updated 3/1/2021