UCI Law students reflect on Iraqi refugees' past and future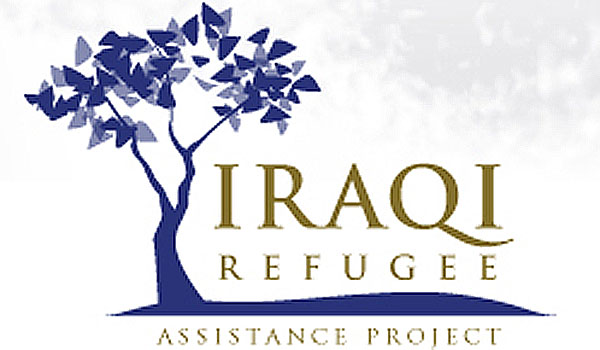 A year after the UC Irvine School of Law opened in 2009, students launched a chapter of the Iraqi Refugee Assistance Project (IRAP) at the school and started traveling to Jordan to assist refugees seeking resettlement in the United States. During this 10th anniversary of the U.S. invasion of Iraq, some current students paused to reflect on their experience, and what they've learned from it.
More information about UCI Law's IRAP chapter on the Student Organizations page

Over Spring Break, I was incredibly lucky to travel to Jordan on behalf of the Iraqi Refugee Assistance Project (IRAP). Two other classmates and I spent six days in Amman meeting with representatives at the International Organization of Migration, the Catholic Jesuit services, the Dutch Embassy and several NGOs. Most importantly, we got first-hand interaction with Iraqi refugees like those we represent through IRAP. It was truly an experience of a lifetime, and one of many opportunities that makes UC Irvine School of Law remarkable.
In Iraq and Afghanistan, U.S. Armed Forces were greatly assisted by local translators, drivers and guides to help them navigate dangerous risks in the region. In exchange, in 2006 Congress created a special immigrant visa program for those men and women whose loyalties to the U.S. put them in danger at home. The application process for these special visas is complex. Lost documents and misunderstood circumstances can substantially delay the process. This is where UCI law students step in to help.
IRAP is a policy advocacy group, an active student organization and a pro bono project at UCI Law. Under the supervision of generous attorneys, we help Iraqi refugees navigate the immigration rules and processes of resettlement in the U.S. Some of the refugees we represent served alongside the U.S. military as interpreters in Iraq. Others are families living in fear of harm and persecution in their country. Since they cannot return home, Iraqi refugees have been given temporary refuge in nearby countries like Jordan. Tens of thousands of Iraqi refugees are currently displaced in Jordan.
Our trip took us to the outskirts of Amman to visit the Catholic Jesuit Services, an organization that provides education and humanitarian assistance to refugees. We had tea with an independent advocate who described to us how he risks his life every day to provide assistance to refugees, regardless of their religion or nationality. We spent one afternoon observing the International Organization of Migration's (IOM) cultural orientation for refugees, which takes place during the final stage of their resettlement process to the U.S. We met with the Dutch Embassy in a beautiful eco-friendly building in the Western part of Amman and learned about their government's financial aid to the United Nations High Commissioner on Refugees. On our last day, we spoke to influential Arab business leaders at the Rotary Club of Amman luncheon. They invited us to tour the local hospital where a team of U.S. doctors donate their time and resources to operate on Iraqi children with congenital heart defects. Then, the business leaders took us for Kanaffe – a delicious Jordanian dessert made of pistachios, baked cheese, and sweet sugar syrup.
Jordanians have a rich history of generosity. The people we met are motivated leaders with genuine desire to help their neighbors in need. Similarly, UCI Law students and our supervising attorneys give back to those Iraqis and Afghanis whose loyalties to our country caused them to fear persecution at home. As we recognize the 10-year anniversary of the Iraq War, it is important to remember those who continue to risk their lives in support of our nation, both foreign and domestic.
— Rachel Khalili, J.D. Candidate 2015

As a second-year law student, I've had the opportunity to work on two separate cases through the Iraqi Refugee Assistance Project (IRAP). The first case, assigned to me over a year ago, still lingers in the back of my mind.
The case involved three Iraqi individuals: an elderly woman and a younger couple. They all fled Iraq for Syria, not long after the United States invaded Iraq. All three Iraqis had been certified as refugees by the Office of the United Nations High Commission for Refugees (UNHCR).
When I received the case, the three clients were in the early stages of applying for resettlement through the International Organization for Migration (IOM); however, their cases had each been stalled for almost one year for unknown reasons. About one month after I had been assigned the case, the Syrian conflict began to escalate. All U.S. personnel were ordered out of Syria, IOM stopped its operations in Syria, and the Syrian, English-speaking local with whom we had been communicating left as well.
Our clients were unable to obtain visas to any of the neighboring countries. As a result, they were left with only one option: staying in Syria, another country where their lives were not safe.
As we are all well aware, the situation in Syria has become much worse. It's been one year since my classmates and I have had contact with our clients. Although I would like to think they found some way to leave, I know this is unlikely.
It's been 10 years since the United States invaded Iraq, but the consequences are still omnipresent. UNHCR has registered 1,428,308 refugees originating from Iraq as of January 2012. This number doesn't reflect (1) those registered in the past year, or (2) the number of individuals who are unaccounted for.
Although the UC Irvine IRAP chapter is one of many chapters across the nation, IRAP National receives many more cases than it can realistically take on. The 10-year mark reminds us that what may seem like a distant event for some American citizens remains a scary, life-threatening reality for those in the Middle East.
While we were in Jordan, I was reminded that even the prospect of resettling in another country, one that isn't ravaged by war, can be frightening. My classmates and I attended a cultural orientation session at the IOM Amman office. The multi-session orientation is offered to families who have been granted resettlement to the United States, and its goal is to prepare the Iraqi refugees for adjustment to life in the U.S.
Toward the end of the session, the orientation facilitator asked the families in the room to express their greatest fears about going to the United States. These were some of the answers we heard:
"Not being able to find a job."
"Not being accepted."
"Drugs"
"Gangs"
"School shootings"
Although it is easy to stereotype those who are different from us, understanding the fears these individuals have is one way to dispel such stereotypes. Doing so is especially important for these refugees, whose situations are uniquely different and arguably more disadvantaged than others who immigrate to the United States.
— Shaleen Shanbhag, J.D. Candidate 2014

For me, the 10th anniversary of the intervention in Iraq highlights desperate circumstances refugees face worldwide. Imagine fleeing your home and not truly finding a new home for up to 10 years—it's truly terrifying.
Iraqi refugees are extremely diverse: men, women, adults, children, Christians, Sunni, Shiite, gay, straight, mothers, and fathers. Many were successful businesspeople who, after the rule of law collapsed, were persecuted for existing prejudices. Iraq is no longer a safe place for them, but these refugees just want to find a new, permanent home where they can return to their previous professions and lives.
— Jesse Keyser, J.D. Candidate 2014

The 10-year anniversary of the U.S. intervention in Iraq has hopefully brought attention again to the plight of Iraqi refugees. It reminds us that we still have a lot of work to do, even a decade later. As of January 2012, there are still 1.4 million Iraqi refugees.
Americans should know that even though the war is over for us, it is not over for the Iraqi people. The unrest in Syria has caused a strain on host countries like Lebanon and Jordan, which are overwhelmed by refugees from both Syria and Iraq now. In December 2012, the U.S. withdrew its non-essential staff from Syria, which included those officials who have been screening and processing visas for Iraqi refugees. This essentially leaves these refugees stranded in Syria.
Iraqi refugees have almost no choice now but to stay in war-torn Syria or travel back to Iraq, where they would be giving up their chance to get to the United States. A refugee is defined as being someone who is at risk of persecution in their home country, and returning to Iraq would undercut their claims.
— Leah Gasser-Ordaz, J.D. Candidate 2014

Even though the name of the organization is the Iraqi Refugee Assistance Program, we help more than just Iraqis who have been displaced. My current client is an Afghani man. Three attorneys, a fellow UC Irvine School of Law student and I work through the muddle of U.S. immigration law, gather documents, and fill out the correct paperwork to get him approved for resettlement in the U.S.
My client is an inspiration to me. He's quite young but still seems to be the sole supporter of his family. He constantly refers to those of us who work on his case as his "buddies." All he wants is to move to California and go to school to learn to be a translator so that he can continue to work with the U.S. Military. You see, my client is a translator for the military, and continues to work for the U.S. even though he and his family have received death threats for their alliance.
As U.S. forces withdraw from Afghanistan, it becomes more important every day that my client, and those like him, resettle. This is why I got involved in IRAP: to help these people who are slowly being forgotten as the general U.S. population believes the refugee crisis from the wars in Iraq and Afghanistan is old news. While there are newer global crises that warrant our attention, including the formidable Syrian refugee crisis, shifting attention to new problems doesn't make the old ones go away.
The 10-year anniversary of the U.S. intervention in Iraq means that there are refugees from 10 years of war in the region. As a player in this war, we owe the innocent people what protection we can provide, especially to those who risk their lives on a daily basis to help our armed forces. This anniversary is a good time to consider the refugees, learn the facts of the situation, and remind ourselves to be especially kind to all immigrants, because we often don't know the extent of hardship they've endured to try and start a better life in America.
— Caroline Reiser, J.D. Candidate 2015
Further edited versions of the students' writings were published in the Irvine World News, April 11, 2013 edition (PDF)