Student in Consumer Protection Clinic helps client keep home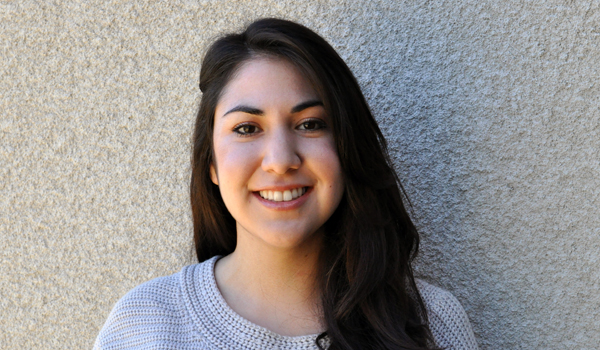 Alexandra Alvarez knows what it's like to go up against a big bank — and win.
A third-year student, Alvarez worked with the Consumer Protection Clinic at UC Irvine School of Law to save the home of a Stockton, Calif., man and his family, who were days away from foreclosure.
After months of negotiations with the bank, Alvarez was able to expedite a request for a mortgage loan modification that previously had been unfairly denied.
"By working directly with his bank, through phone calls, letters and emails, I made sure he got a fair review of his request for a loan modification. I held the bank accountable to its promises set out in the national mortgage settlement, and the homeowner ended up receiving an outstanding modification," Alvarez says.
The homeowner owed the bank $630,000, and the modification reduced his principal balance by almost $450,000, Alvarez says. "The modification gave him the opportunity to eventually own his home by changing his monthly payments from interest-only payments to lower payments that he can afford long-term."
The Consumer Protection Clinic was established by Prof. Katherine Porter to help her fulfill her duties as California Monitor of a national mortgage settlement reached early last year. Porter was appointed state monitor in March 2012 by California Attorney General Kamala Harris, who helped negotiate the $25 billion national settlement of litigation over claims of unfair lending practices by the banks.
Harris negotiated a separate settlement for California with five major banks, which included promises to change bank practices such as robo-signings of lending documents and dual-tracking, or pursing modifications and foreclosures at the same time. The state settlement also provided mortgage holders billions of dollars of relief in mortgage loan modifications and reductions of loan principals.
Alvarez participated in the UCI Law clinic last semester as part of the Law School's innovative curriculum, which stresses practical training and requires clinical experience for graduation.
Alvarez's client is extremely grateful for her work, which was supervised by a clinical professor, Noah Zinner.
"The trial modification I have received is due to the efforts of the California Monitor Program at UCI Law. It provided a huge benefit to me and my family. I will be able to afford and keep my house. If all goes well with the trial period, a principal amount of over $400,000 will be forgiven," says the homeowner, who asked to remain anonymous.
"I will never forget Alex and Noah's contribution to my life at this critical juncture."