Luz E. Herrera
Visiting Clinical Professor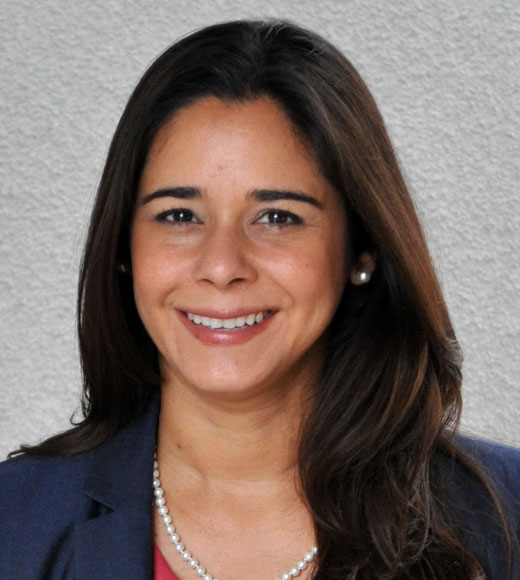 Expertise:
Legal profession, access to justice, professional responsibility, nonprofit and small business law, real estate, clinical legal education
Background:
Luz E. Herrera is an attorney, a professor and an innovator.  She is a visiting clinical professor at UC Irvine School of Law, where she teaches in the Consumer Protection and the Community Economic Development clinics.
In her role as clinic supervisor of the Consumer Protection Clinic, she teaches and supervises students in assisting the California Monitor enforce a $25 billion national mortgage settlement that provides homeowners assistance.
Professor Herrera is an associate professor at Thomas Jefferson School of Law in San Diego, where directs the Small Business Law Center.
Prof. Herrera advances a model to support public-spirited, entrepreneurial lawyers in their efforts to launch successful law practices that assist clients and seek to strengthen communities. Her efforts are informed by her service with other organizations that have a pulse on legal service delivery in California and across the United States. Prof. Herrera has served on the boards of California Rural Legal Assistance, the American Bar Association's Standing Committee for the Delivery of Legal Services, and Community Lawyers, Inc.
She currently is the incoming chair for the American Bar Association's Special Committee on Hispanic Legal Rights and Responsibilities and serves on the editorial advisory board of California Lawyer magazine.
Prof. Herrera's scholarship focuses on developing stronger infrastructure within the legal profession to support community–based lawyers and their clients. She is particularly focused on issues that focus on underserved communities.
Current Courses:
Community & Economic Development Clinic
,
Advanced Community & Economic Development Clinic
Prior Courses
Consumer Protection Clinic, Professional Responsibility, Wills & Trusts, Corporations, Access to Justice, Community Economic Development, Clinic Seminars
Training Lawyer-Entrepreneurs, 89 Den. Univ. L. Rev. 887 (2012)
Rethinking Private Attorney Involvement Through a Low Bono Lens, 43 Loyola L.A. L. Rev. 1 (2009)
Reflections of a Community Lawyer, 3 Mod. Am. 39-45 (Fall 2007)
Challenging a Tradition of Exclusion: The History of an Unheard Story at Harvard Law School, 5 Harv. Latino L. Rev. 51 (2002)
Nov. 6, 2013:
Moderator, ABA panel on "The Latino Impact," Washington, D.C.
May 10, 2013:
Incubating New Practices to Meet Legal Needs, American Bar Association Equal Justice Conference, St. Louis, Missouri
May 9, 2013:
Innovative Approaches to Representing Modest Means Clients, American Bar Association Equal Justice Conference, St. Louis, Missouri
May 1, 2013:
Emprendurismo Legal y Desarrollo Comunitario Universidad Autónoma de Santo Domingo, Santo Domingo, Dominican Republic
April 28, 2013:
Programmatic Structures in Clinical Education, American Association of Law Schools, Law Clinic Directors Workshop, San Juan, Puerto
October 6, 2012:
The Role of Law Schools in Supporting Solo and Small Firm Lawyers to Address Access to Justice, Society of American Law Teachers (SALT) Conference, Baltimore, Maryland