Judith F. Daar
Visiting Professor
Professor of Law, Whittier Law School
Clinical Professor of Medicine, UCI School of Medicine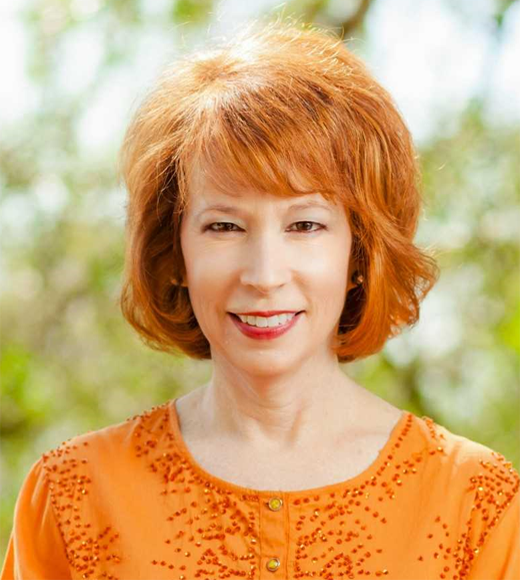 Expertise:
Reproductive medicine, reproductive technologies, regulation and ethics
Background:
Since joining the faculty at Whittier Law School in 1990, Judith Daar has focused her teaching and scholarship at the intersection of law, medicine and ethics. As a professor of law and medicine, she enjoys teaching future doctors and lawyers about what each can learn from these companion professional disciplines. From 2008 to 2012, she served as Associate Dean for Academic Affairs at Whittier Law School.
Prof. Daar has lectured extensively in the field of reproductive medicine, including giving testimony to the National Academies of Science, Committee on Science, Technology, and Law on the issue of oversight and regulation of reproductive medicine. Her scholarship focuses in the area of reproductive technologies where she has authored numerous articles on topics including stem cell research, human cloning, frozen embryo disputes, the use of genetic technologies and the regulation of reproductive medicine. Her book, Reproductive Technologies and the Law, was first published in January 2006. A second edition was released in 2013. A forthcoming book, The New Eugenics: Selective Breeding in an Era of Reproductive Medicine, will be published by Yale University Press.
In 2012, she was elected to the American Law Institute. In 2005, she became Chair of the Association of American Law School's Section on Law, Medicine and Health Care, and in 2006 she was named to the Board of Directors of the American Society of Law, Medicine & Ethics. Prof. Daar was elected President of ASLME in 2009 and 2010. In 2007, she was appointed to the Society for Assisted Reproductive Technologies, Committee on Informed Consent in ART, an interdisciplinary group of physicians and attorneys charged with drafting model informed consent documents for patients accessing assisted conception, including in vitro fertilization, gamete donation and surrogacy.
In 2008, Daar was appointed to the Ethics Committee of the American Society for Reproductive Medicine, a group responsible for drafting policies to guide practitioners in the field of assisted conception. She is a member of the UCI Medical Center Medical Ethics Committee, where she serves on the Bioethics Consultation Team. She has also served as a member of the Harbor-UCLA Hospital Institutional Review Board, and the ABA Coordinating Group on Bioethics.
Current Courses:
Wills & Trusts
Prior Courses
Property, Wills & Trusts, Reproductive Technologies and the Law, Health Law, Bioethics
The New Eugenics: Selective Breeding in an Era of Reproductive Technologies, Yale University Press, forthcoming
Reproductive Technologies and The Law, Second Edition, 2013
Teacher's Manual for Reproductive Technologies and the Law, Second Edition, 2013
"Federalizing Embryo Transfers: Taming the Wild West of Reproductive Medicine?," Columbia J. of Gender & L., 2012
"One Small Step for Genetics, One Giant Leap for Genocide?," 42 Rutgers L. J. 705, 2012
"The Case for a Parental Duty to Use Preimplantation Genetic Diagnosis for Medical Benefit," with Janet Malek, 12 Am. J. Bioethics 3,  2012
"Is There Life After Death?: The Rise of the High Tech Family," 54 Orange Co. Lawyer 16, 2012
Encyclopedia of the Supreme Court of the United States, contributing author, Thomson Gale, 2009
Health Law Stories, contributing author, Aspen, 2009
Reproductive Technologies and the Law, 2006
Teacher's Manual for Reproductive Technologies and the Law, 2006