Benjamin van Rooij
Professor of Law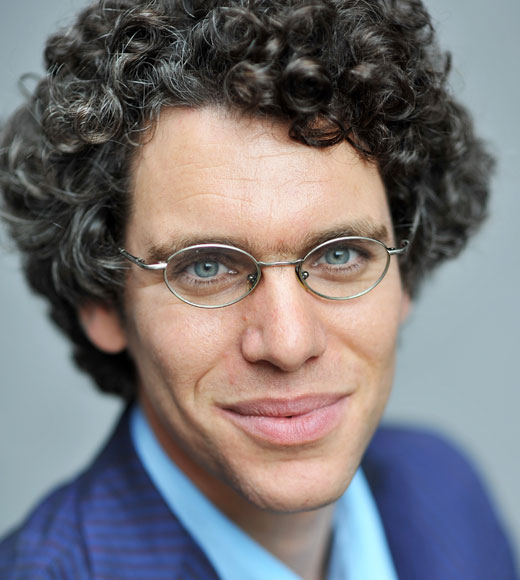 Expertise:
Regulatory theory, law enforcement, compliance, lawmaking, law and development, environmental law, Chinese law
Background:
Benjamin van Rooij is the John S. and Marilyn Long Professor of U.S.-China Business and Law and director of the UCI Long U.S.-China Institute. By affiliation he is Professor of Chinese Law and Regulation at the Faculty of Law at Amsterdam University and director of the Netherlands China Law Centre. Also he is honorary professor at Wuhan University School of Law and long-term visiting professor at Yunnan University School of Law. In 2010, he was visiting faculty at New York University School of Law as a member of the Hauser Global Faculty.
Prof. van Rooij's research focuses on implementation of law in comparative perspective. Since 2000 he has studied the implementability of legislation, regulatory law enforcement and compliance, and rights invocation and legal empowerment. A central theme is how implementation of law can be improved in the context of emerging markets where weak enforcement and widespread violations of law create a vicious circle undermining compliance. Using insights from sociology of law, criminology, political science and social psychology he uses anthropological methods to study compliance behavior and motivations and public and private enforcement practices. He uses innovative fieldwork data both to seek improvement to persistent implementation problems as well as to reorient existing regulatory, criminological and socio-legal theories that so far have yet to adapt to data from countries such as China. Currently he is working on a popular science book about compliance.
Fields of law studies include environmental law, land law, labor law, food safety law, and taxation. His work has appeared in the The New York Times, Law & Policy, Law & Social Inquiry, and Regulation & Governance.
Prof. van Rooij has served as an adviser to the Dutch Prime Minister, the Dutch Ministry of Foreign Affairs, and the Dutch Ministry of Housing, Spatial Planning and the Environment.
Current Courses:
Legal Profession I
Prior Courses:
Justice and Development in China, Behavioral Analysis: Law Enforcement and Compliance, Access to Justice in China, Law, Governance and Development, Anthropology of Law, Law and Culture, Comparative Legal Analysis, Law and Politics in China, Pollution Regulation in Developing Countries
Benjamin van Rooij, Weak Enforcement, Strong Deterrence: Dialogues with Chinese Lawyers About Tax Evasion and Compliance, 41 Law & Soc. Inquiry 288 (2016). 
Benjamin van Rooij, Rachel Stern & Kathinka Fürst, The Authoritarian Logic of Regulatory Pluralism, Understanding China's New Environmental Actors, 10 Reg. & Governance 3 (2016).
Yifan Shi & Benjamin van Rooij, Prosecutorial Regulation in the Global South: Environmental Civil Litigation by Prosecutors in China compared to Brazil, 10 Reg. & Governance 44 (2016).
Huiqi Yan, Benjamin van Rooij & Jeroen Van der Heijden, Contextual Compliance: Situational and Subjective Cost-Benefit Decisions about Pesticides by Chinese Farmers, 37 Law & Pol'y 240 (2015).
Benjamin van Rooij & Alex Wang, China's Polluted Politics, N.Y. Times, May 21, 2014 at A29.
Benjamin van Rooij, Regulation by Escalation: Unrest, Lawmaking, and Law Enforcement in China, in The Politics of Law and Stability in China 83-107 (Susan Trevaskes, Elisa Nesossi, Flora Sapio & Sarah Biddulph eds., Edgar Elden 2014).
Benjamin van Rooij &Pip Nicholson, Inflationary Trends in Law and Development, 24 Duke J. Comp. & Int'l L. 297-348 (2014).
Benjamin van Rooij & L. K. McAllister, Environmental Law Enforcement Alliances in Middle Income Countries, in Law and Development of Middle Income Countries 288-306 (Tom Ginsburg & R.P. Peerenboom eds., Cambridge Univ. Press 2014).
Carlos W.H. Lo, Gerald E. Fryxell, & Benjamin van Rooij, Enforcement Styles: Changes Over Time, in Institutions, Regulatory Styles, Society and Environmental Governance in China 119-139 (C.W.H. Lo & S.Y. Tang eds., Routledge 2014).
May 4, 2016:
Recipient, inaugural John and Vivian Sabel Award for best article published in Journal of Contemporary China
Nov. 19, 2014:
Presenter, "Rule Conditionality in Comparative Perspective," 2014 American Society for Criminology Conference, San Fransisco
Nov. 19, 2014:
Panelist, "White Collar Crime at 75: White Collar Crime and Compliance in Comparison," 2014 American Society for Criminology Conference, San Fransisco
Oct. 18, 2014:
Presenter, "Weak Enforcement Strong Deterrence," University of Michigan annual workshop on China
Sept. 16, 2014:
Keynote Speaker, "Why Is Xi Jinping Focusing China's Communist Party on the 'Rule of Law'?" Workshop on Rule of Law in China, Council For Foreign Relations, New York City
Sept. 19, 2014:
Invited Presenter, "The Authoritarian Logic of Regulatory Pluralism," Nicholas Institute, Duke University
June 18, 2014:
Invited Lecturer, "How to Study Compliance," Graduate Student Master Class, Australia National University, Canberra
June 17, 2014:
Speaker, "Deterrence without Enforcement: Dialogues with Chinese Lawyers about Tax Evasion and Compliance," Australia National University
June 13, 2014:
Presenter, "Regulatory Pluralism and Empowerment: Lessons from China about New Environmental Regulators," University of Melbourne Law School, Australia
June 9-11, 2014:
Co-organizer (with Diponegoro University), Conference on Regulation, Power and Legal Empowerment, Semarang, Indonesia
April 21, 2014:
Speaker, "China's Compliance Challenge," UCI Law
March 25, 2014:
Speaker, "Why Chinese Obey the Law: Lessons from China's Legal Service Sector," Long Institute Lecture Series on Chinese Law, Business and Society, UCI Law
Nov. 9-10, 2013:
Co-organizer with Yunnan University Faculty of Law, Training Group on Empirical Methods of Legal Research, Kunming, China