Catherine Fisk
Chancellor's Professor of Law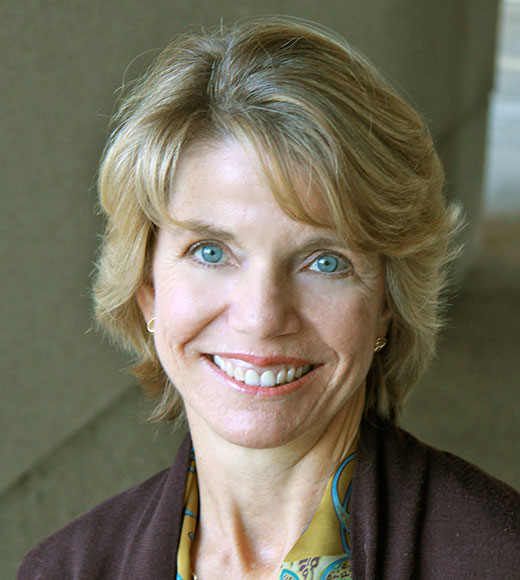 Expertise:
Labor and employment law, civil rights
Background:
Chancellor's Professor of Law Catherine Fisk teaches and writes on the law of the workplace, legal history, civil rights and the legal profession. She is the author of dozens of articles and four books, including the prize-winning Working Knowledge: Employee Innovation and the Rise of the Corporate Intellectual Property, 1800-1930, and Labor Law in the Contemporary Workplace.
Her research focuses on workers at both the high end and the low end of the wage spectrum. She has written on union organizing among low-wage and immigrant workers as well as on labor issues in the entertainment industry, employee mobility in technology sectors, employer-employee disputes over attribution and ownership of intellectual property, the rights of employees and unions to engage in political activity, and labor law reform. She is the co-author, with UCI Law Professor Ann Southworth, of an innovative interdisciplinary casebook, The Legal Profession.
Her current public service includes membership on the SEIU Ethics Review Board, the Board of Directors of the Wage Justice Center, and committees of the Law & Society Association. Prior to joining the founding faculty of UC Irvine School of Law, Fisk was a chaired professor at Duke Law School, and was on the faculty of the University of Southern California Gould School of Law and Loyola Law School in Los Angeles. She practiced law at a boutique Washington, D.C. firm and at the U.S. Department of Justice. She received her J.D. at UC Berkeley, and an A.B., summa cum laude, from Princeton University.
Current Courses:
Constitutional Law: First Amendment, Employment Discrimination Law, Graduate Legal Studies [Fall Quarter Course]
Prior Courses:
Labor Law, Legal Profession, Practicum, Advanced Writing for the Law Review, Writing for Law Review; Labor Law; Interdisciplinary Perspectives on Discrimination Seminar; Employment and Intellectual Property Seminar; Civil Procedure; Employment Law; Employment Discrimination; Employee Benefits Seminar; Workers' Rights Under International Law; Legislation Seminar; Legal Writing; Graduate Legal Studies
Books
Writing for Hire: Unions, Hollywood, and Madison Avenue (Harvard University Press 2016).
The Legal Profession: Ethics in Contemporary Practice (West Publishing Co. 2014) (with Ann Southworth).
Labor Law in the Contemporary Workplace (West Publishing Co., 2d ed., 2014) (with Cameron, Corrada, Dau-Schmidt, and Malin).
Working Knowledge:  Employee Innovation and the Rise of Corporate Intellectual Property, 1800-1930 (University of North Carolina Press, paperback ed. 2014).
Articles and Book Chapters
Story Work: Non-Proprietary Autonomy and Contemporary Television Writing, Television and New Media (2016) (with Michael Szalay).
Managing Multiple Employment Arbitration Cases with Class Action Waivers, in Arbitration 2015: Privacy, Transparency, Legitimacy—Proceedings of the National Academy of Arbitrators 207 (Arlington, VA: BNA 2016).
Workplace Democracy and Democratic Worker Organizations:  Notes on Workers Centers, 17 Theoretical Inquiries in Law 101 (2016).
Harris v. Quinn and the Contradictions of Compelled Speech, 48 Loyola of Los Angeles Law Review 439 (2015) (with Margaux Poueymirou).
Some Realism About Realism in Teaching About the Legal Profession, in The New Legal Realism, volume 1 (Macaulay, Mertz & Mitchell, eds., Cambridge University Press, 2015) (with Ann Southworth & Bryant Garth).
Will Work for Screen Credit: Labor and the Law in Hollywood, in Hollywood and the Law (McDonald, Carman, Hoyt & Drake, eds., British Film Institute/Palgrave MacMillan, 2015).
Intellectual Property History as Labor History, in Law and Society Approaches to Intellectual Property (William Gallagher & Deborah Halbert, eds., Cambridge University Press, 2015).
Building an Experiential Law School in The New 1L:  First Year Lawyering with Clients (Capulong, Millemann, Rankin & Ruan, eds. Carolina Academic Press, 2015) (with Erwin Chemerinsky & Carrie Hempel).
Labor Protest Under the New First Amendment, 36 Berkeley Journal of Employment and Labor Law 277 (2015) (with Jessica Rutter).
Restoring Equity in Right to Work Law, 4 UC Irvine Law Review 857 (2014) (with Benjamin Sachs).
Collective Actions and Joinder of Parties in Arbitration:  Implications of D.R. Horton and Concepcion, 35 Berkeley Journal of Employment and Labor Law 175 (2014).
April 2017
Presenter, "Democracy, Labor, and the First Amendment," David Feller Memorial Lecture, UC Berkeley
February 2017
Presenter, "Labor and the Gig Economy," Donohue Lecture, Suffolk University Law School
November 2016
Presenter, "Freelance Employees: Lessons from the Entertainment Industry for the On Demand Economy," University of Chicago Legal Forum symposium on Law and the Disruptive Workplace
August 9, 2016
Presenter, "Workplace Knowledge and Employee Mobility: Lessons from History," Academy of Management Annual Meeting, Anaheim
July 27, 2016
Speaker, "Dependent Contractors and the Gig Economy: New Challenges for Employers, Employees, and Unions," Orange County Labor and Employment Relations Association, Anaheim
April and July, 2016
Presenter, "Employment Discrimination Update," Federal Judicial Center National Conference of District Judges
May 2016
Presenter, "The First Amendment and Labor Protest," AFL-CIO Lawyers' Coordinating Committee Meeting, Chicago