Seth Davis
Assistant Professor of Law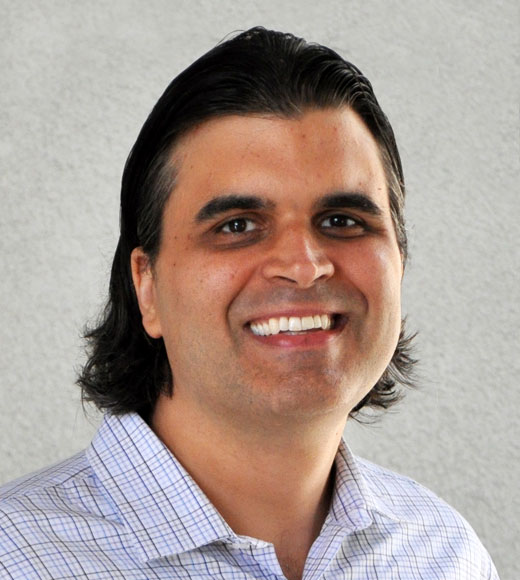 Expertise:
Administrative law, property, federal Indian law, federal courts, and torts
Background:
Prof. Seth Davis' scholarship explores the design of public and private rights and public and private enforcement by focusing upon unacknowledged border crossings between federal administrative law and federal litigation on one side and property law and tort on the other. His work has appeared in the Columbia Law Review, the Notre Dame Law Review, the Wisconsin Law Review, and the Columbia Human Rights Law Review. Prof. Davis is also a co-author on the forthcoming 2015 supplement to Cohen's Handbook of Federal Indian Law.
After graduating from Columbia Law School, he clerked for the Honorable Douglas H. Ginsburg of the U.S. Court of Appeals for the District of Columbia Circuit. Following his clerkship, Prof. Davis served as a volunteer legal intern at the Legal Aid Society of the District of Columbia and then as a litigation associate at O'Melveny & Myers LLP, where he specialized in appellate litigation and financial services regulatory law. During his time at O'Melveny, Prof. Davis developed an active pro bono practice representing Indian Tribes and intertribal organizations in appellate litigation.
Current Courses:
Prior Courses
Legal Research and Writing, Property
Cohen's Handbook of Federal Indian Law (2015 supplement, forthcoming) (co-author)
Amicus brief of Energy Law Scholars in support of Petitioners, Federal Energy Regulatory Commission v. Electric Power Supply Association, et al, and EnerNoc, Inc.et al v. Electric Power Supply Association, et al, Nos. 14-840, 14-841 (2015)
"Implied Public Rights of Action," 114 Columbia Law Review 1 (2014)
"The False Promise of Fiduciary Government," 89 Notre Dame Law Review 1145 (2014)
"Presidential Government and the Law of Property," 2014 Wisconsin Law Review 471
"Tribal Rights of Action," 45 Columbia Human Rights Law Review 499 (2014)
"Conditional Preemption, Commandeering, and the Values of Cooperative Federalism: An Analysis of Section 216 of EPAct," Columbia Law Review 404 (2008)
Prof. Davis' Scholarly Papers on SSRN
May 28-31, 2015
Presenter, "The Public Trust as a Political Question," Panel on Public Fiduciary Law, Law and Society Association Annual Conference
Jan. 16, 2015
Panelist, "The Future of the Voting Rights Act after Shelby County," Louisiana Law Review 2015 Symposium
Oct. 31, 2014
Presenter, "Practicing in Indian Country," Native American Student Programs, University of California, Riverside
Oct. 17, 2014
Presenter, "California Indian Law Litigation," 14th Annual California Indian Law Conference, California Indian Law Association
Oct. 10-11, 2014
Presenter, "Standing Doctrine's State Action Problem," Junior Federal Courts Workshop, University of Georgia School of Law
Feb. 7, 2014:
Presenter, "Energy Governance in Indian Country," Contemporary Issues in Indian Law Conference, Stanford Law School
Jan. 4, 2014:
Presenter, "Implied Public Rights of Action," AALS Remedies Section, New Voices in Public Remedies, AALS Annual Meeting, New York City
Jan. 3, 2014:
Presenter, "Presidential Government and the Law of Property," AALS Administrative Law Section, New Voices in Administrative Law, AALS Annual Meeting, New York City