Jennifer Chacón
Professor of Law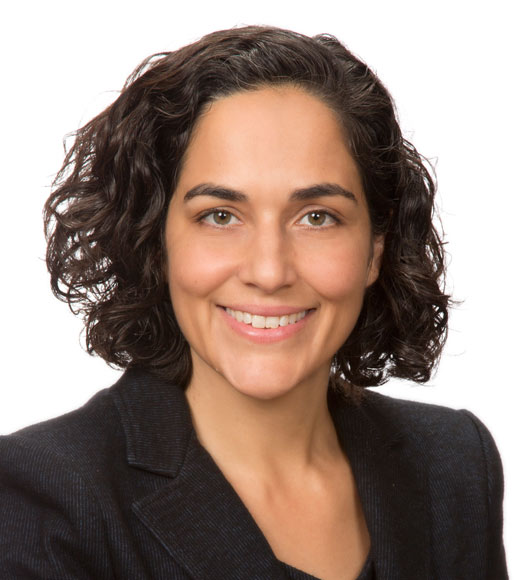 Expertise:
Immigration law, constitutional law, criminal procedure and criminal law
Background:
Professor Chacón does research in the fields of immigration law, constitutional law and criminal law and procedure. As a teacher of both criminal procedure and immigration law and policy, she is particularly interested in questions arising at the intersection of these fields.
Current Courses:
Noncitizens in the Criminal Justice System
Prior Courses:
Statutory Analysis, Immigration Law and Policy, Criminal Law and Criminal Procedure, Practicum, Criminal Procedure, Critical Identity Theory, Constitutional Analysis I, Constitutional Analysis II, Immigration Colloquium
Jennifer M. Chacón, Kevin R. Johnson & Bill Ong hing, Immigration Law (forthcoming 2016).
Jennifer M. Chacón, Producing Liminal Legality Denv. L. Rev. 92 (2015).
Jennifer M. Chacón, Immigration Detention: No Turning Back?, South Atl. Q. 113 (2014).
Nov. 7, 2016
Participant, Inaugural convening by American Bar Foundation to create Network for Justice to support Latino communities across the United States, UCLA
October 28, 2016
Participant, "Convergences and Differences among Undocumented Youth: Preliminary Thoughts Regarding Policy Design," Incorporating Undocumented Students and Youth: A UC-Wide Workshop of Research and Policy Recommendations, UC Irvine
Oct. 14, 2016:
Panelist, Rethinking Immigration Severity, presented "Liminal Legality and the 1996 Immigration Laws," Drexel Law Review Symposium: 20 Years After the 1996 Immigration Laws, Drexel University
Oct. 7, 2016:
Panelist, New Directions and New Challenges for Policing, Race and Policing Symposium, UC Irvine
Nov. 20-21, 2015:
Participant, The Present and Future of Civil Rights Movements: Race and Reform in 21st Century America, Duke Law School
October 24, 2015:
Participant, Roundtable on Immigration and Law, Inaugural UC Conference on Social Science and Law, UCI Beckman Center
Sept 3, 2015:
Panelist, Plenary Session, "What Will it Take to Fix Our Broken Immigration System?" Hispanic National Bar Association Annual Convention, Boston
July 10, 2014:
Panelist, 4th Annual Supreme Court Term in Review, UCI Law
May 31, 2014:
Moderator, "Community Lawyers Between Market and State," Law & Society Conference on Law and Inequalities: Global and Local, Minneapolis, MN
May 30, 2014:
Presenter, author-meets-reader session on "Punishing Immigrants" (Charis Kubrin, et al., eds.), Law & Society Conference on Law and Inequalities: Global and Local, Minneapolis, MN
May 22-May 24, 2014:
Organizer, Immigration Law Professors Workshop, UCI Law
May 2-3, 2014:
Presenter, Post-Deportation Human Rights Project Conference, Boston College's Conners Center
Oct. 25, 2013:
Panelist, "School to Deportation?" Illegality, Youth, and Belonging conference, Harvard Graduate School of Education
June 14, 2013:
Panelist, "Structuring an Academic Career: Tenure and Other Considerations," 2013 Emerging Immigration Law Scholars and Teacher Conference, UCI Law
April 12, 2013:
Panelist, "The Context and Significance of Padilla v. Kentucky," Padilla v. Kentucky Symposium, University of Tennessee School of Law
March 28, 2013:
Speaker, "Border Militarization and Feminist Legal Theory," Cesar Chavez Week Lunch Speaker Series, University of California, Davis, School of Law
March 1, 2013:
Panelist, "Overcriminalization and Anti-trafficking Policy," Race, Domestic & Sexual Violence: From Prison Nation to Community Resistance symposium, University of California, Berkeley, School of Law
Jan. 25, 2013:
Panelist, "Earning Citizenship," Mid-Atlantic People of Color Legal Scholarship Conference, University of Pennsylvania School of Law
Jan. 24, 2013:
Panelist, "Overcriminalizing Immigration," BYU Law Review Symposium: "Discretion & Deference: Immigrants, Citizens, and the Law"
July 17, 2012:
Panelist, 2nd Annual Supreme Court Term in Review, UCI Law