Jennifer Chacón
Chancellor's Professor of Law
Senior Associate Dean for Administration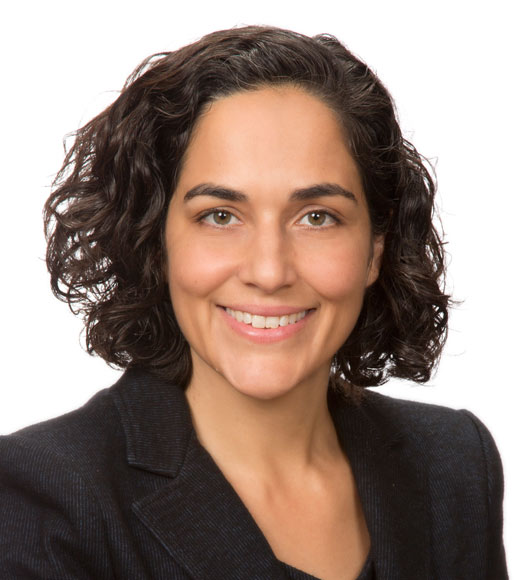 Expertise:
Immigration law, constitutional law, criminal procedure and criminal law
Background:
Professor Chacón does research in the fields of immigration law, constitutional law and criminal law and procedure. As a teacher of both criminal procedure and immigration law and policy, she is particularly interested in questions arising at the intersection of these fields.
Current Courses:
Prior Courses:
Statutory Analysis, Immigration Law and Policy, Criminal Law and Criminal Procedure, Practicum, Criminal Procedure, Critical Identity Theory, Constitutional Analysis I, Constitutional Analysis II, Immigration Colloquium
Jennifer M. Chacón, Kevin R. Johnson & Bill Ong hing, Immigration Law and Social Justice

(forthcoming 2017).
Privatized Immigration Enforcement, __

Harv. C.R.-C.L. Rev.

(forthcoming 2017).
Jennifer M. Chacón, Immigration and Racial Formation in an Era of Enforcement, in

Race,

Criminal Justice & Migration Control

(Mary Bosworth, Alpa Parmer & Yolanda Vázquez, eds., forthcoming 2017).
Jennifer M. Chacón, Human Trafficking, Immigration Regulation and Sub-federal Criminalization,

20 New Crim L. Rev. 96

(2017).
Jennifer M. Chacón, Toward Justice: Thoughts on Michael A. Olivas's "IIRIRA, the DREAM Act, and Undocumented College Student Residency," in

Law Professor and Accidental Historian

(Ediberto Roman, ed., 2016).
Jennifer M. Chacón, A New Hope: Bringing Justice Back into Removal Proceedings, 91

N.Y.U. L. Rev. Online

132 (2016).
Jennifer M. Chacón et al., Navigating Liminal Legalities Along Pathways to Citizenship: Immigrant Vulnerabilities and the Role of Mediating Institution (2015)
Jennifer M. Chacón, Producing Liminal Legality

Denv. L. Rev. 92

(2015).
Jennifer M. Chacón, Immigration Detention: No Turning Back?,

South Atl. Q. 113

(2014).
January 4, 2018
Speaker, "Federalism and Sanctuary Cities," AALS Annual Meeting 2018, San Diego, CA
February 11, 2017
Participant:  Bridging the Gap: A Conference on Scholarship and Criminal Justice Reform, Beus Center for Law and Society, Phoenix, Arizona
February 10, 2017
Panelist, State Violence Panel, Race against the Races Symposium, UC Irvine School of Law
January 27, 2017
Panelist, Latinx Symposium: Latinx Advocacy In/Different Spaces, Harvard Law School, Cambridge, MA
January 7, 2016
Panelist, "Presidential Politics and the Future of the Supreme Court: Post-Election Reflections and Forecasts for the "Post-Racial" Post-Obama White House," AALS Annual Meeting, San Francisco, CA
Nov. 7, 2016
Participant, Inaugural convening by American Bar Foundation to create Network for Justice to support Latino communities across the United States, UCLA
November 3, 2016
Invited Speaker, Faculty Workshop, University of North Carolina School of Law, Chapel Hill, NC
October 28, 2016
Participant, "Convergences and Differences among Undocumented Youth: Preliminary Thoughts Regarding Policy Design," Incorporating Undocumented Students and Youth: A UC-Wide Workshop of Research and Policy Recommendations, UC Irvine
Oct. 14, 2016:
Panelist, Rethinking Immigration Severity, presented "Liminal Legality and the 1996 Immigration Laws," Drexel Law Review Symposium: 20 Years After the 1996 Immigration Laws, Drexel University
Oct. 7, 2016:
Panelist, New Directions and New Challenges for Policing, Race and Policing Symposium, UC Irvine
Nov. 20-21, 2015:
Participant, The Present and Future of Civil Rights Movements: Race and Reform in 21st Century America, Duke Law School
October 24, 2015:
Participant, Roundtable on Immigration and Law, Inaugural UC Conference on Social Science and Law, UCI Beckman Center
Sept 3, 2015:
Panelist, Plenary Session, "What Will it Take to Fix Our Broken Immigration System?" Hispanic National Bar Association Annual Convention, Boston