November 13, 2015
9:00 a.m. to 4:30 p.m.
Sue & Bill Gross Stem Cell Research Center (map)
The 2015 Stem Cell Symposium tackles issues concerning the roles of law, science, technology, ethics, and society in the production and promotion of scientific knowledge through human research. Hosted by the Sue & Bill Gross Stem Cell Research Center and the School of Law at the University of California, Irvine, this meeting queries whether the FDA and other government agencies should intensify the regulation of human subject research and establish enforcement standards.
This symposium is a culmination of an ongoing project investigating human subject research protections in stem cell clinical trials. The investigation arises from concerns about the informed consent process used in these types of studies and the adequacy of information sharing between pharmaceutical companies, research trial sites, principal investigators, human research subjects, and the public in general.
Keynote Speaker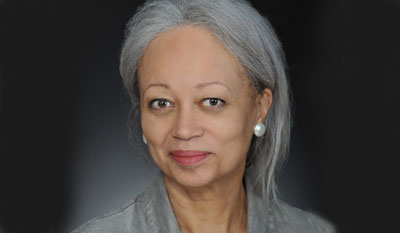 Patricia J. Williams
James L. Dohr Professor of Law, Columbia University
Featured Speakers
 Aileen Anderson
Professor of Physical Medicine & Rehabilitation
Associate Director, Sue & Bill Gross Stem Cell Center, UC Irvine
Maxwell Gregg Bloche
Professor of Law and Co-Director
Georgetown-Johns Hopkins Joint Program in Law and Public Health
Larry Couture
Sr. Vice President
Center for Applied Technology, Beckman Research Institute, City of Hope
Marcy Darnovsky
Executive Director
Center for Genetics and Society
Michele Bratcher Goodwin
Chancellor's Professor of Law & Director
Center for Biotechnology & Global Health Policy, UC Irvine
Jeffrey Kahn
Robert Henry Levi and Ryda Hecht Levi Professor of Bioethics and Public Policy
Johns Hopkins University
Deborah Zoe Laufer
Playwright, author, Informed Consent
Geoff Lomax
Senior Officer, Medical Standards
California Institute for Regenerative Medicine
Radhika Rao
Professor of Law
University of California, Hastings College of Law
Laurie Zoloth
Professor of Religious Studies, Bioethics and Medical Humanities
Feinberg School of Medicine, Northwestern University
Commentators
Brian Cummings
Professor of Physical Medicine & Rehabilitation
Associate Director, Sue & Bill Gross Stem Cell Center, UC Irvine
Sidney H. Golub
Research Professor of Microbiology & Molecular Genetics
Director, Sue & Bill Gross Stem Cell Center, UC Irvine