Back to Top
UCI Technology & Entrepreneurship Competition 2016
February 20, 2016
UCI Paul Merage School of Business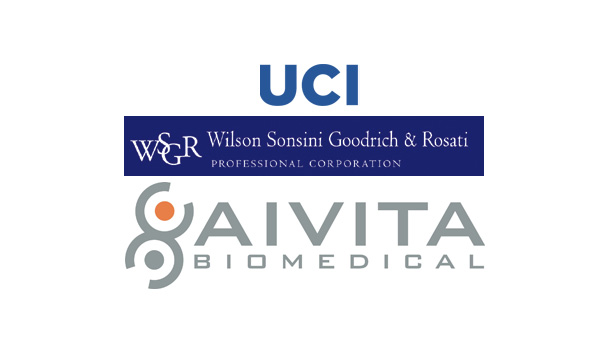 The 2016 competition brought together graduate students from the Ayala School of Biological Sciences, Paul Merage School of Business, and UCI School of Law. Each team had a science, business, and law student.
Students had five (intense!) hours to negotiate a joint development agreement between two corporations (Cancer Stem Cell, Inc. and Immune Modulation Corporation) for a new and exciting stem cell technology, and then write up the terms of the agreement. The problem was designed to give each team member an important role in structuring the deal. The law students, for example, were responsible for resolving legal issues connected to intellectual property rights, indemnification, representations and warranties, and confidentiality.
The participants developed practical transactional skills, collaborated on interdisciplinary teams, gained exposure to corporate issues, and learned best practices from a distinguished panel of professionals. The teams were judged and awarded based upon the effectiveness of their business strategy, understanding of the issues, overall professional demeanor, and the terms of the final agreement.
The competition was sponsored by Wilson Sonsini Goodrich & Rosati (WSGR), one of the nation's leading intellectual property law firms. Dr. Hans Keirstead, Chief Executive Officer of AiVita Biomedical, was the Competition's technical advisor and Awards Dinner keynote speaker.
Results
Competition Champion
Sara Pennebaker
Priya Nayak
Karthik Mukkamala
Best Negotiation
Alexander Zeng
Punya Narayan
Ben Kempenich
Best Term Sheet
Dylan Kornbluth
Jaidev Jayakumar
Alex Kexel
Harvey Meza
Paloma Shah
Sudip Sahoo
Judges' Award
Dylan Kornbluth
Jaidev Jayakumar
Alex Kexel
Most Creative Outcome
Chrisdo (Wenyue) Fan
Julius Edson
Pravin Surana
Best Deal for IMC
Harvey Meza
Paloma Shah
Sudip Sahoo
Best Deal for CSC
Jiaxiao Zhang
Michael Aguilar
Pramod Mallina