Workshop Roundtables
CLEANR strives to create programs and other educational opportunities through which to disseminate information and facilitate dialogue about environmental issues. The intent of CLEANR's roundtables is to help build advocacy networks among academics, students, activists and policy makers that will play a leading role in framing debates, developing solutions and challenging existing policies and practices where they fall short in protecting the environment.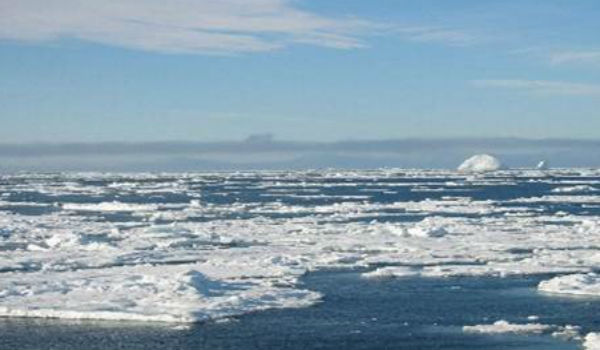 Upcoming Roundtables
Environmental Governance and Management in the Arctic
April 21–22, 2016
UCI School of Law, Room LAW 3500
The changing state of the Arctic Ocean is opening up the region to new interests and added stressors, creating new challenges for marine resource management in the Arctic. Building on a January 2015 conference on Arctic governance that was convened in collaboration with the UCI Newkirk Center; representatives from consulates of Norway, Sweden, and Finland; and U.S. government officials, this roundtable will bring together national and international Arctic experts to discuss existing and emerging issues in Arctic marine governance. Topics may include the implementation of the Arctic Council Initiatives, including the recently signed declaration to prevent unregulated fishing in the Central Arctic Ocean, and developing a framework within UNCLOS for promoting ecosystem-based management. Additional topics may include an assessment of future needs for a regional seas program or other mechanism, as appropriate, for increased cooperation in Arctic marine areas. Accompanied by an open public lecture on the Arctic and its environmental governance.
Adaptive Management of Marine Protected Areas
Spring/Summer 2016
Globally, a number of jurisdictions including California are developing, testing, and refining various approaches to marine management through the use of Marine Protected Areas (MPAs). As California's newly implemented MPA network approaches regional and statewide reviews, roundtable participants will compare the effectiveness of California's regime to other jurisdictions, consider the goals of MPAs in light of shifting baselines, and assess the overall effectiveness of California's overlapping, and often fragmented, regimes of marine governance. Against the backdrop of the South Coast MPA Region's five-year assessment, legal scholars and scientists from academia, government, industry, and non-profit organizations will consider the implementation and long-term success of MPAs in an increasingly dynamic world. CLEANR is partnering with UCI OCEANS and in discussions with various organizations to develop the roundtable.
Past Workshops
Redeveloping Democracy: Capturing the Public and Private Value(s) of Land Use
Dec. 4, 2015
1:30–6:00 p.m.
UC Irvine School of Law, Room LAW 3500

Government actions, such as land-use planning, zoning, and infrastructure spending can increase the economic value of land. Land value capture regulation attempts to retain some portion of this increased value for public use. This session will bring together researchers and practitioners in land use regulation and public finance to discuss challenges related to public participation and community engagement in the design and implementation of value capture regulation.

Investing for Environmental Justice in Indian Country: Exploring Social Justice Impact Investing in Tribal Projects
October 23, 2015
8 a.m.–5 p.m.
UC Irvine School of Law, Room LAW 3750
Co-sponsored with the Sacred Places Institute for Indigenous Peoples, Native Americans in Philanthropy, and the
UC Irvine Sustainability Initiative

This workshop roundtable provided a forum for Tribal officials and community organizations to discuss energy development and its impacts in Indian Country. The roundtable brought together Tribal officials, community representatives, federal and state officials, and experts on energy development and provided a foundation for future policymaking, dialogue, and advocacy. Details on event page >

Innovation in Habitat Conservation Planning
July 30, 2015
Washington, D.C.
Hosted by the President's Council on Environmental Quality
Co-sponsored with the Center for Collaboration in Governance
Building on a series of roundtables held in February 2014, December 2014 and July 2015 on habitat conservation planning, this dialogue session will bring together experts from the White House Council on Environmental Quality, Department of Interior, Department of Transportation, Fish & Wildlife Service, Bureau of Reclamation, Army Corps of Engineers, state agencies, environmental organizations, industry, and academia. They will discuss innovation in the development and implementation of Habitat Conservation Plans. Two ancillary sessions will focus on 1) the coordination of wildlife conservation under the Endangered Species Act with the Clean Water Act and other regulatory schemes and 2) the funding of transportation, infrastructure, and wildlife conservation.

Lessons from the Natural Community Conservation Planning Experience in Southern California
July 15, 2015, 12:30–4:00 p.m.
This roundtable built on the sessions in February and December of 2014 on habitat conservation planning and brought together a range of experts on Southern California's Natural Community Conservation Plans (NCCPs). With the first NCCP implemented in Orange County, Southern California NCCPs provide over two decades of experience, and this dialogue asked participants to reflect on the program's evolution and assess the extent to which these plans are achieving their goals. The dialogue focused on the lessons that can be learned for improving NCCP design and implementation moving forward and how the NCCP program compares to the federal Habitat Conservation Plan program.
This session was intended to inform the next dialogue in Washington, D.C. on July 30, 2015.

The Financing and Mitigation of Habitat Conservation through Infrastructure Planning
December 11, 2014
Co-Sponsored with the Center for Collaboration in Governance

As emphasized in recent federal initiatives, there is a growing recognition of the need to plan for, fund, and implement habitat conservation through more effective, efficient, and adaptive landscape-level infrastructure planning. Building on a February 2014 session on the lessons of area-wide multi-agency federal Habitat Conservation Plans, this dialogue brings together a range of experts to focus on applying this experience to the future planning and financing of habitat mitigation for infrastructure.

The Future of Habitat Conservation Planning
Feb. 6, 2014, 8:30 a.m.–5:00 p.m.
Feb. 7, 2014, 8:30 a.m.–2:30 p.m.

Co-sponsored with the Center for Collaboration in Government (CCG)

This dialogue session brings together a wide range of experts from government agencies, industry groups, and non-governmental organizations who have been on the cutting edge in the development of habitat conservation planning. The dialogue will ask participants to assess the evolution of the federal Habitat Conservation Plan (HCP) program and consider approaches for addressing past and future challenges to the effectiveness of HCPs. Dialogue sessions will focus on four key topics: (1) funding, (2) landscape-level planning, (3) climate change and (4) collaboration.

This February session will likely be followed by a second dialogue session in Washington, D.C., with further details to be announced.

Southern California Tribal Water Forum
November 16, 2013

Co-sponsored with Sacred Places Institute for Indigenous Peoples, UCI Sustainability Initiative, California Indian Environmental Alliance, and Seventh Generation Fund for Indigenous Peoples, Inc.

This roundtable sought to build tribal capacity regarding water issues in California. Tribal leaders had the opportunity to learn about regional, national and international tribal water campaigns; discuss the importance of water in Indigenous communities; strategize ways to address tribal water interests throughout the state; and hear about watershed management initiatives and tribal-eligible funding opportunities in California. The workshop concluded with an opportunity to learn about the Clinical Program at the School of Law.