Summer Sustainability Series
The UCI Law Center for Land, Environment, and Natural Resources co-hosts an international interdisciplinary summer institute for future sustainability leaders.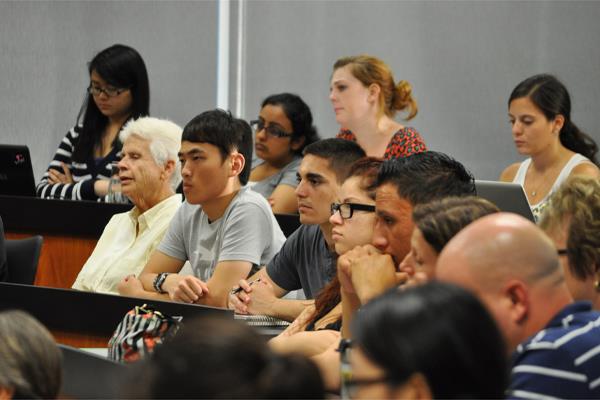 Empowering Sustainability is an initiative at the University of California, Irvine, dedicated to connecting sustainability leaders (fellows) across generations, countries, and disciplines through the exchange of ideas and experiences related to all aspects of sustainability, and fostering engagement and research on the ground through the collaboration among fellows and like-minded organizations worldwide. Launched in 2011, the UCI Summer Seminar Series "Empowering Sustainability" co-hosted each July by the UCI Newkirk Center for Science and Society, presents a series of seminars for members of the next generation of leaders of global sustainability from over 70 countries around the world. The seminar talks are open to the public.
Upcoming Summer Seminar Series
Seventh Annual Session on Empowering Sustainability
July 17-18, 2017
Co-Sponsored with the UCI Newkirk Center for Science and Society
The Empowering Sustainability Gathering will include presentations, workshops, and discussions that promote idea development, capacity building, networking, peer support, and programmatic resource exchange for emerging leaders in global sustainability.
Register online >
Agenda and Speakers >
Contact nyokota@uci.edu to apply for future seminar series, or for more information.
Past Summer Seminar Series