Saturday Academy of Law
UC Irvine School of Law is deeply committed to diversity in the legal profession. The Saturday Academy of Law ("SAL") is an opportunity to expose a diverse group of students to the legal profession while helping them to improve their reading, writing, and critical thinking skills.  Participants are all Santa Ana Unified School District (SAUSD) 9th graders, who participate in one of two six-week sessions during the academic year, one in the fall and another in the spring.  Such sessions have been provided since January 2009, with the administration of SAL being provided by UC Irvine School of Law since November 2011.
The most recent report from the American Bar Association found that the nation's practicing bar is not representative of the diversity in the United States.  SAL was created as an opportunity to expose students from diverse backgrounds to the practice of law, and help them to understand that a career as an attorney is a viable option.
Santa Ana Unified School District is the 6th largest school district in California with over 57,000 students.  The demographics of the District are primarily Latino (95%) with 82% identified as English language learners, and 87% qualifying for free or reduced cost lunch.  Students that have a demonstrated commitment to academics with a minimum 2.5 GPA and are enrolled in Algebra or higher may apply for SAL.  The SAL curriculum exposes participants to First Amendment case law while improving reading, writing, and critical thinking skills.  The curriculum is taught by SAUSD teachers with support from UC Irvine undergraduate Teaching Assistants.  UCI Law students also teach lessons each week.  In addition to the academic content, SAL participants hear from various guest speakers, including Superior Court Judges, law firm attorneys from both large and small firms, government, and public interest attorneys.  At the conclusion of the session, families and SAL supporters are invited to the closing awards ceremony.
Each SAL session provides education to 50 students, 25 in each class, who are brought from Santa Ana to UC Irvine School of Law to be immersed in the law school setting.   More than 300 students have participated in the Program with the first SAL graduates having just started college in Fall 2012.  61% of the students from that first group immediately enrolled in postsecondary institutions.  Students that successfully complete SAL will receive extra credit when applying to any of the University of California campuses since SAL is a UC-sponsored outreach program.  In addition, several SAL graduates were chosen to participate in the highly selective Project SELF program, which provides internships for 11th graders at local law firms.
Our Supporters
SAL has received enormous support from many groups. Special thanks are in order to the Automobile Club of Southern California for its ongoing financial support. More recent financial support has been provided by a variety of organizations, companies and public agencies, including: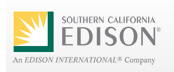 Friends of SAL
Friends of SAL are advocates who help strengthen the program by promoting its educational benefits to Santa Ana Unified School District and its resource for the City of Santa Ana. Join now! We need public service-minded advocates and friends of the City of Santa Ana to support the commitment to increase diversity in the legal profession throughout Orange County.
Learn about meeting times and volunteer opportunities by contacting Grace Lee at glee@law.uci.edu.